CyberLinks New Editing Suites
Fancy your hand at video editing but are put off by the £500 price tag of the high end editing suits? Well CyberLink might just have the alternate just for you.
Who are Cyberlink?
CyberLink are one of the world's leading multimedia software companies, they specialise in audio/visual technologies for PCs and portable devices. Founded in 1996 at Taiwan University they have expanded to become a global and award-winning brand with nearly 30 products.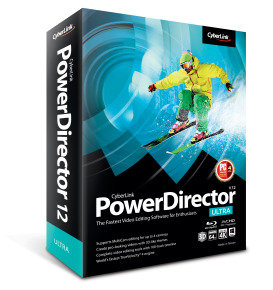 Cyberlink PowerDirector 12 Ultra
CyberLink PowerDirector 12 is the fastest and most powerful video editing software. with over 100 editing tools and more than 400 built-in effects, videos creators are fully empowered to freely express their imagination, and create amazing videos.

PowerDirector 12 takes video creations to a while new level. The new MultiCam designer supports up to 4 cameras, allowing users to arrange footage that are simultaneously captured with multiple devices. Also featuring, the new Theme Designer that enables users to generate impeccable 3D animated slideshows videos with their videos and photos.

PowerDirector 12 boasts even faster processing and rendering speed compared t its predecessor. The new TrueVelocity 4 Engine is 40% faster in H.264 encoding, and is also optimized for Intel 4th Generation Core Techology (Haswell) that allows users to enjoy 3 times faster rendering with AVX2 technology.
Find out more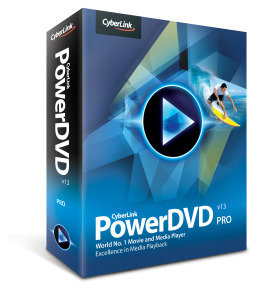 Cyberlink PowerDVD 13 Pro
Experience HD movie files at quality beyond HD and enjoy striking playback enhancements for music, photos and video. Play media from your PC, home network, connected devices, YouTube and Facebook. Extend your reach with PowerDVD mobile apps to enjoy media on your Android, iOS and Windows tablets and smartphones.

Today's premiere universal player, PowerDVD makes it simple to play all your media at its best!

Better- than- original Quality Rediscover the magic of movies and add new dimension to your music, photos and videos. PowerDVD's unique TrueTheater enhancements make movies come alive with sharper details, enhanced lighting, smoother motion and immersive surround sound effects. Instantly convert movies and slideshows to eye-catching 3D!
Find out more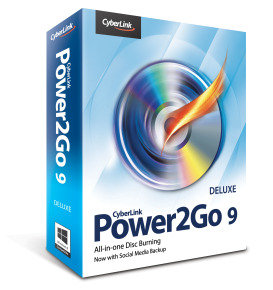 Cyberlink Power2Go 9 Deluxe
Power2Go 9 Delivers reiable, high performance buring and copying for CDs, DVDs and Blu-ray discs. Burn all your data, rip and covert music and create exciting video DVDs. Download and back up your photos and video on YouTube, Facebook and more. Easy-to-use and packed with innovative features, Power2Go is the smart choice for all your burning needs.
Find out more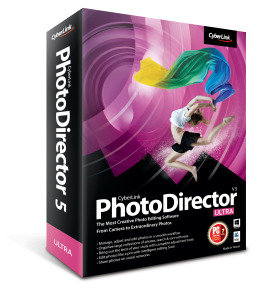 Cyberlink PhotoDirector 5 Ultra
CyberLink PhotoDirector 5 combines all the features you need for photography in a single workflow- efficient photo management, pro-quality adjustments and creative photo editing, With native 64- bit support, non-destructive tools, RAW upport for popular DSLRs and Ultra 4K slideshow output, PhotoDirector is all you need to turn your photos into works of art!

Photo Editing Redefined

Regardless of your camera or level of experience, PhotoDirector helps to save you time and deliver professional quality results.
Find out more