Windows 8 Pro
offers more
device choices
Today's Windows 8 Pro devices are the best ever, with an innovative line-up of tablets, convertibles, and ultrabooks that are thinner, lighter, faster, deliver faster boot times and longer battery life.
Ultrabooks
For the power user.
Catch up on email, prepare a presentation, make a Skype call. Surf the web, download a new game, watch a favourite movie. Windows 8 PCs bring you an endless array of options for productivity and entertainment.
Fujitsu U904 LifeBook Ultrabook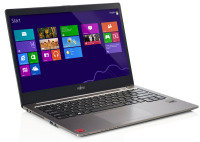 Intel Core i5-4200U 1.6GHz
10GB RAM + 128GB SSD
14" Touchscreen + 3G
Webcam + Bluetooth
Windows 8.1 Pro 64-bit
£1110.50
View Now
HP EliteBook 840 G1 Laptop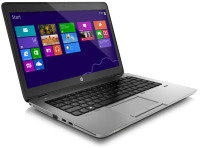 Intel Core i5-4200U 1.6GHz
4GB RAM + 500GB HDD
14" Touchscreen
Bluetooth + FPR
Windows 8 Pro 64bit
£1338.99
View Now
Lenovo Thinkpad X1 Carbon Ultrabook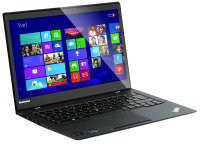 Intel Core i5-4200U 1.6GHz
8GB RAM + 180GB SSD
14" WQHD Touch
Webcam + Bluetooth
Windows 8.1 Pro 64
£1449.00
View Now
Convertibles
For those who want the best of both.
Windows 8 gives you the familiar desktop with its taskbar and Start button, plus a beautiful new Start screen that you can customise with your favourite apps, people, and sites.
Acer TravelMate X313 Convertible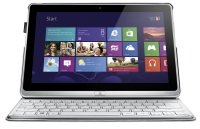 Intel Core i3-3229Y 1.4GHz
4GB RAM + 120GB SSD
11.6" Touch Display
Webcam + Wifi
Windows 8
£759.99
View Now
Toshiba Portege Z10T Convertible Ultrabook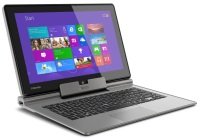 Intel Core i5-4210Y 1.5GHz
4GB RAM + 128GB SSD
11.6" LED Touchscreen
Webcam + Bluetooth
Windows 8.1 Pro 64bit
£623.93
View Now
Lenovo Thinkpad Yoga Convertible Laptop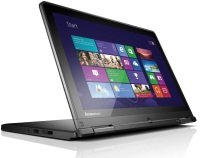 Intel Core i5-4300U 1.9GHz
8GB RAM + 500GB HDD
12.5" Touchscreen
Webcam + Bluetooth
Windows 7 + 8 Pro
£1321.00
View Now
Tablets
For those always out and about.
The new generation of Windows 8 tablets, laptops, and 2-in-1 PCs are thin, light, long-lasting, and powerful, so you can take your PC with you wherever you go and stay powered up and connected all day long.
Dell Venue 11 Pro Tablet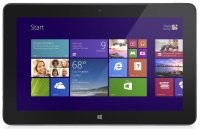 Intel Core i5-4300Y 1.6GHz
4GB RAM + 128GB SSD
10.8" Touch + Wifi
2 Cameras + Bluetooth
Windows 8.1 Pro 64bit
£775.97
View Now
Work transformed
Email, read, and create all day, anywhere, on the tablet with the new Windows. Then get more done with mobile keyboard and extended battery life.
Be brilliant with the portability of a tablet anf the power of a notebook. This tablet powered by the new Windows truly adapts to you with tons of optional accessories to enahnce your productivity and increase ease and comfort of work. And with excellent battery life and optional mobile broadbans you can do more, all day, from anywhere.
Performs all day
Works on the go
Exceptionally well-equipped
The new Windows your way
Sage One Accounting
Log on from wherever you are for an up-to-date, bird's eye view of your business. View customer and supplier information, check your due and overdue tasks, process quotes and invoices and email these directly to your customers – all on the go!
• See your sales and purchases for the day, your bank balances as well as your sales – this year vs. last year.
• Add your favourite customers and suppliers and view up to date information on them.
• Create customer and supplier invoices on the go.
• View customers near your location.
Office when and where you need it
From home to business, from desktop to web and the devices in between, Office delivers the tools to get work done.
Install Office on your PC or Mac, on tablets and smartphones for when you're on the go, and on the web with Office Online for everywhere in between.
Create polished documents with the full Office applications you know and trust, save them to the cloud, and then edit and collaborate with your team in real time using Office Online.
Built-in apps
Right out of the box, Windows 8 comes with apps to do all the basics and a lot more. There are apps to stay in touch, save your files to the cloud, and keep track of your photos and videos in new and easy ways.
Windows 8 gives you access to the Windows Store where you can check out customer favourites, browse apps collections, and get personalized recommendations.
Make it yours
Photos, news from friends, your favourite apps and sites—put what's most important to you on your Start screen. Choose your colors and move stuff around until it's just the way you like it.
Your favourite apps, sites, and people: Make each one a tile you can resize, move around, and organize the way you want. Some tiles animate with the latest information so you see live updates at a glance. Get status updates, weather forecasts, and Tweets as soon as you sign in.