Search results for "special/1562"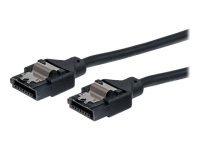 Backed by StarTech.com's Lifetime Warranty
Latching connectors secure the cable against accidental...
Rounded cable design provides less airflow resistance than standard...
£1.50 inc. vat
£1.98
save £0.48
£1.25 ex. vat
£1.65
save £0.40
View product
QuickFind: 338301 | Mfr part code: LSATARND6
Offers an impressive range of contact to 17" along with a high-speed...
Lightweight, ergonomic design
Multiple on-board interfaces allow use with different host systems...
QuickFind: 203882 | Mfr part code: LS2208-1AZR0100ER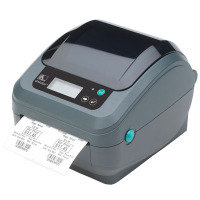 Print speed: up to 6" (152 mm) per second
Print method: direct thermal -EPL and ZPL programming languages...
OpenACCESS design for easy media loading
Smallest footprint in a 4-inch thermal printer
QuickFind: 279338 | Mfr part code: GX42-202420-000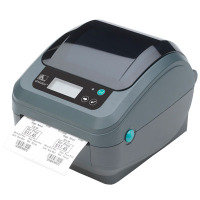 Print speed: up to 6" (152 mm) per second
Print method: direct thermal
EPL and ZPL programming languages standard
OpenACCESS design for easy media loading
Smallest footprint in a 4-inch thermal printer
QuickFind: 279341 | Mfr part code: GX42-202520-000
For advice email barcodesolutions@ebuyer.com
Type: Barcode scanner - handheld
Interface: USB, serial RS-232, keyboard wedge, wand
Scan Element Type: Visible laser diode
QuickFind: 203903 | Mfr part code: LS2208-7AZU0100ZR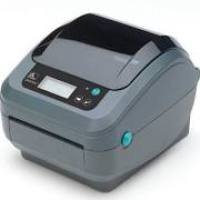 Print methods - thermal transfer or direct thermal
Programming language - EPL and ZPL are standard
Construction - dual-wall frame, reinforced plastic
Tool-less print head and platen replacement
OpenACCESS for easy media loading
QuickFind: 285899 | Mfr part code: GX42-202820-000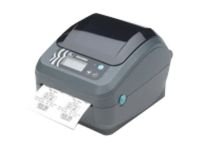 Print methods - thermal transfer or direct thermal
Programming language - EPL and ZPL are standard
Construction - dual-wall frame, reinforced plastic
Tool-less print head and platen replacement
OpenACCESS for easy media loading
QuickFind: 279343 | Mfr part code: GX42-202422-000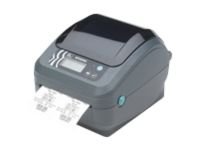 Print methods - thermal transfer or direct thermal
Programming language - EPL and ZPL are standard
Construction - dual-wall frame, reinforced plastic
Tool-less print head and platen replacement
OpenACCESS for easy media loading
QuickFind: 279805 | Mfr part code: GX42-202522-000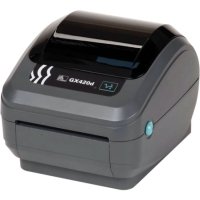 Print methods - thermal transfer or direct thermal
Programming language - EPL and ZPL are standard
Construction - dual-wall frame, reinforced plastic
Tool-less print head and platen replacement
OpenACCESS for easy media loading
QuickFind: 283990 | Mfr part code: GX42-202720-000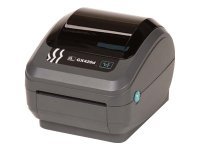 Print methods: Thermal transfer or direct thermal
Programming language: EPL and ZPL
Tool-less printhead and platen replacement
OpenACCESS for easy media loading
Quick and easy ribbon loading
QuickFind: 280492 | Mfr part code: GX42-202421-000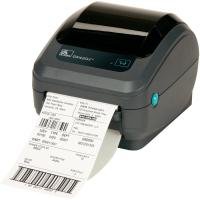 Print speed: up to 5" (127 mm) per second
Print method: direct thermal
EPL and ZPL programming languages standard
OpenACCESS design for easy media loading
Smallest footprint in 4-inch thermal printer
QuickFind: 279187 | Mfr part code: GK42-202221-000