StarTech.com HDMI Devices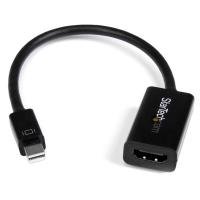 Connect an HDMI Display to a Single Mode Mini DisplayPort video source...
Works with mDP computer systems such as Ultrabook and HDMI televisions...
4K
QuickFind: 662868 | Mfr part code: MDP2HD4KS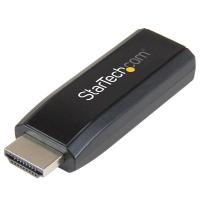 Increase the compatibility of your HDMI equipped Ultrabook or...
Hassle-free setup, through plug-and-play installation
QuickFind: 726477 | Mfr part code: HD2VGAMICRA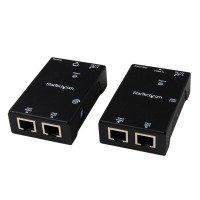 Power Over Cable allows a single power source to operate the...
Supports Cat5e (50m) or Cat6 (40m) Ethernet cabling
No software/drivers requires
QuickFind: 584628 | Mfr part code: ST121SHD50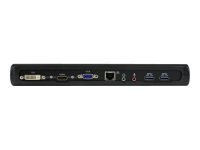 Add HDMI & DVI-D or HDMI & VGA dual video as well as audio and Gigabit...
Compatible w/ USB 3.0 equipped laptops such as HP ProBook 450...
QuickFind: 568193 | Mfr part code: USB3SDOCKHDV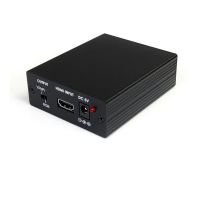 Supports VGA and Component (YPbPr) output conversion
Compliant with HDCP 1.1, and DVI
Built-in EDID
Audio video are separated on output
QuickFind: 221297 | Mfr part code: HDMI2VGA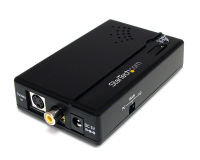 Functions with NTSC and PAL systems
PC/TV resolution selector switch for compatibility with many...
50/60 Hz frame rate conversion
QuickFind: 339207 | Mfr part code: VID2HDCON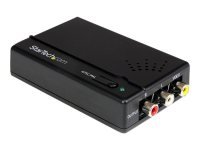 Compact form factor and simple plug-and-play installation for fast,...
Support for multiple HDTV and PC input resolutions, providing...
QuickFind: 339211 | Mfr part code: HD2VID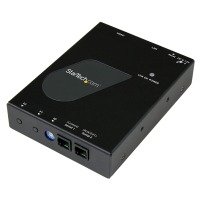 Highly scalable
EDID emulation ensures maximum resolution and compatibility with...
Stereo Audio
QuickFind: 525381 | Mfr part code: ST12MHDLANRX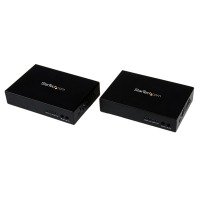 Power Over Cable, allows a single power source to operate the...
Supports Cat5e or Cat6 Ethernet cabling
Supports HD resolutions up to 1080p (1920x1080)
QuickFind: 568401 | Mfr part code: ST121HDT4P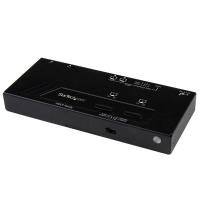 Auto switching
Priority switching
Built-in manual control console
2x2 Matrix switching
QuickFind: 646807 | Mfr part code: VS222HDQ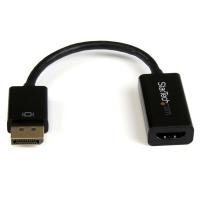 Connect an HDMI monitor to a DisplayPort video source
Works with DP computer systems and HDMI televisions monitors and...
QuickFind: 662871 | Mfr part code: DP2HD4KS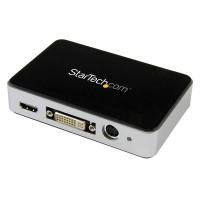 Seamless picture quality with USB 3.0 bandwidth enabling you to...
Record from virtually any device, with support for HDMI, DVI, VGA, and...
Supports 2-channel stereo audio (HDMI / RCA)
QuickFind: 671954 | Mfr part code: USB3HDCAP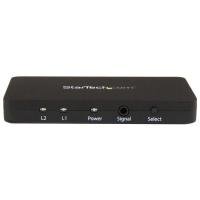 HDMI Automatic Video Switch
2-port
Black
QuickFind: 708964 | Mfr part code: VS221HD4K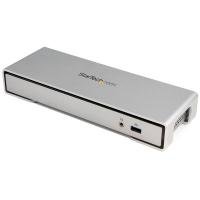 Thunderbolt 2
Data Transfer Rate 20 Gbps (Thunderbolt 2)
Silver
QuickFind: 708974 | Mfr part code: TB2DOCK4KDHC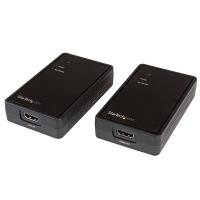 Wirelessly extend an HDMI signal up to 165 ft (50m)
Hassle-free wireless video with easy setup and no software...
QuickFind: 726481 | Mfr part code: ST121WHD2