Cheap Biscuits
Brand
Type
Pack size
Scroll down the page to see the latest products or use the filters on the left of the screen to refine your search and find the right biscuits for you.
Read

more

less

...
Take advantage of our low prices and fast delivery service by doing all your online shopping here at Ebuyer.com.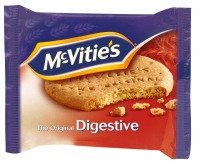 Digestive Mini Pack.
Individual portion packs
Contains 2 McVities Digestive Wheatmeal Biscuits
48 Pack
Great for catering events
QuickFind: 373005 | Mfr part code: A06075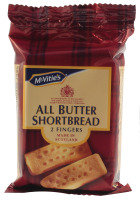 McVities All Butter Shortbread Biscuits.
Individual packs each containing 2-fingers
48 Packs
QuickFind: 373007 | Mfr part code: A05021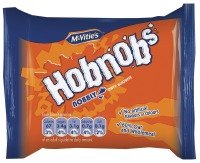 McVities HobNobs
Nobbly oaty biscuits with a great crunchy taste
Described as the S.A.S of Biscuits!
48x Twin packs
Buy in bulk and save!
QuickFind: 373008 | Mfr part code: A07383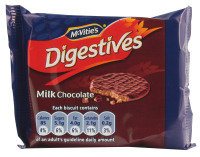 McVities chocolate digestive biscuits.
Wheatmeal biscuits with a milk chocolate coating
48x Twin pack
Buy in bulk and save!
QuickFind: 373010 | Mfr part code: A07384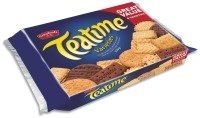 Crawfords Teatime biscuits
A selection of biscuits (9 varieties)
Delicious creams, crunchy cookies, fruit shortcake and many more...
275g per pack
QuickFind: 373011 | Mfr part code: A07336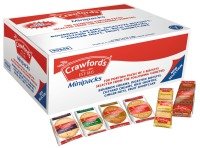 Crawfords Mini Biscuit Packs
100 assorted portion packs
6 varieties: Bourbon, Digestive, Oat, Wholemeal, Rich Shorties, Jam...
Ideal for the office or boardroom
QuickFind: 373012 | Mfr part code: A06059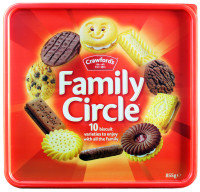 Family Circle Biscuits.
An assortment of delicious biscuits supplied in a 900g resealable box....
QuickFind: 373015 | Mfr part code: A07001

Fairtrade Caramelised Biscuits
Individually wrapped
A true luxury biscuit
Perfect with coffee or on its own
300 Pack
QuickFind: 381471 | Mfr part code: A03923
Crispy wafer fingers covered with milk chocolate
Foil fresh for extra crispiness
Slender crispy wafer fingers covered with creamy milk chocolate...
Have a break. Have a KitKat.
QuickFind: 391250 | Mfr part code: 41092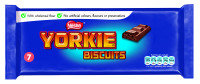 Comes in a pack of seven bars, foil wrapped for freshness
Great for sharing to give everyone a boost during a tough day...
QuickFind: 433729 | Mfr part code: 12130127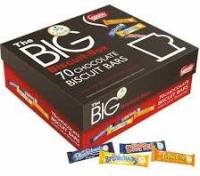 Nestle 99 Calories Big Biscuit Box
Pack of 70 Assorted Chocolate Biscuits
4 of Nestle biggest selling lines in every box
Toffee Crisp, Blue Riband, Breakaway & Drifter
QuickFind: 616008 | Mfr part code: 12313923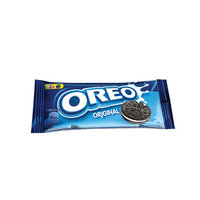 The classic Oreo sandwich biscuits in fun-size snack packs
Chocolate biscuit with vanilla cream filling
2 biscuits per pack
Great as a treat or snack
QuickFind: 618964 | Mfr part code: 915529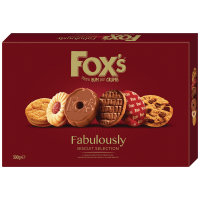 Luxury assortment of cream-filled, chocolate covered and chocolate...
Contains Fox's Crunch Creams, Chocolatey, Chunky Cookies and other...
Ideal for sharing at home or in the office
QuickFind: 735921 | Mfr part code: A07926