HP Nvidia Graphics Cards
HP Nvidia Graphics Cards from Ebuyer.com
Unsurprisingly HP produce some of the best and most reliable graphics cards around. And their Nvidia based models provide this reliable operation whilst delivering premium performance.
Read more...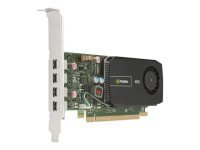 For Workstation advice email SOLUTIONS@EBUYER.COM
Bus Type: PCI Express 2.0 x16
Graphics Engine: NVIDIA Quadro NVS 510
Memory: 2 GB GDDR3
Core Clock: 797 MHz
QuickFind: 434438 | Mfr part code: C2J98AT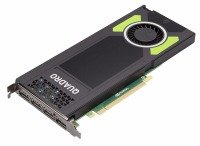 NVIDIA Quadro M4000 graphics card - Quadro M4000 - 8 GB
8 GB GDDR5
4 x DisplayPort ¦ DVI-I (dual link)
QuickFind: 736115 | Mfr part code: M6V52AT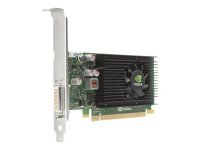 DDR3 SDRAM 1024 MB
875 MHz
QuickFind: 554583 | Mfr part code: E1U66AT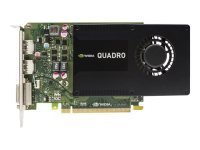 NVIDIA Quadro K2200
4 GB - GDDR5
PCI Express 2.0 x16 Interface
QuickFind: 668896 | Mfr part code: J3G88AT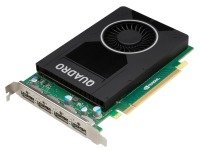 4 x DisplayPort ( HDCP )
4096 x 2160 at 60 HzDisplayPort: 4096 x 2160 at 60 Hz / DisplayPort: 2560 x...
GDDR5 SDRAM
QuickFind: 749460 | Mfr part code: T7T60AT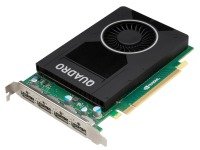 Quadro M2000
4GB GDDR5
4 display support
Air cooling
QuickFind: 751769 | Mfr part code: T7T60AA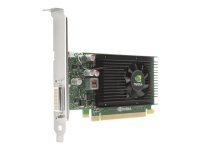 Up to 2560 x 1600 @ 60 Hz (digital display) per display
1 GB DDR3
QuickFind: 544461 | Mfr part code: E1C65AA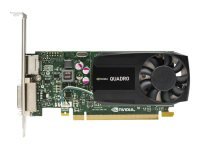 NVIDIA Quadro K620 GPU
2 GB - DDR3 Memory
PCI Express 2.0 x16 Interface
QuickFind: 668897 | Mfr part code: J3G87AT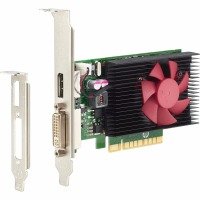 GeForce GT 730
PCI Express x8 2.0
900 MHz
QuickFind: 737757 | Mfr part code: N3R90AA
Return to top
HP graphics cards are ideal for PC builders and gamers but they also have cards based on Nvidia's Quadro GPU that are geared towards the complex applications and software used by designers and creatives.
Nvidia's GPUs are built using their exclusive Kepler GPU Architecture. This is specifically designed to deliver optimal performance on the latest games and applications and to increase efficiency.
The latest 3D games are brought to life with incredibly detailed with smoothly scrolling graphics and your machine will be future proofed as games become more complex and need more resources to power them.
HP expertise
HP have employed all their innovation and market leading technology to create a series of graphics cards that will turbo-charge any computer. A name you can trust you can be sure that adding a HP card to your machine will increase performance without having to worry about reliability.
Discover the full range at Ebuyer.com
Click here to browse the full range of Nvidia graphics cards that we have here at Ebuyer. Discover the great deals we have every day. Order before 11pm for delivery tomorrow (terms and conditions apply).