NVIDIA GT 610 620 630 Series Graphics Cards
Brand
Price
If you're looking for a bit more from your graphics, consider GeForce GT 610 / 620 / 630 Series components, as these are ideal for HD displays and can also render 3D images.
Read

more

less

...
As all Nvidia graphics cards are very high quality and has the power to dramatically improve the visual performance of your machine, no matter whether you're a gamer or use your computer for entertainment purposes.
With cards including Inno3D GT 630 4GB DDR3 VGA DVI HDMI PCI-E, that lets the user tap into amazing power of the GPU, which provides the users with web, videos, photos, games and an experience up to 7x faster than integrated Graphics Processors performance.
With a variety of memory sizes to accommodate all users needs, along with some having little extras such as cooling fans. Which will all come together to give you the ultimate experience.
Here at Ebuyer.com, we also offer a variety of low-profile bundled graphics cards that contain Nvidia graphics engines, as well as everything else you need to quickly enhance your desktop PC or laptop.
Whether you are looking for our website makes it easy for you to find just what you need for the lowest price possible. And with free shipping on all orders over £49.99*, you can be sure to get the best graphics card deal around.
*See our Terms and conditions.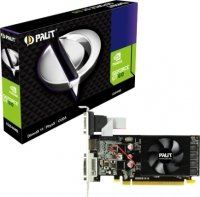 NVIDIA GeForce GT 610 GPU
1GB DDR3 Memory
PCI-Express Interface
QuickFind: 658053 | Mfr part code: NEAT6100HD06-1196F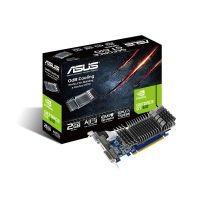 NVIDIA GeForce GT 610 GPU
Asus Silent Series
2GB DDR3 Memory
PCI-Express Interface
QuickFind: 387399 | Mfr part code: GT610-SL-2GD3-L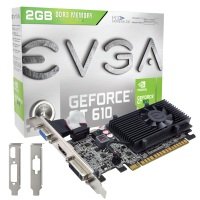 Nvidia GeForce GT 610 GPU
2GB DDR3 Memory
PCI-Express Interface
QuickFind: 410040 | Mfr part code: 02G-P3-2619-KR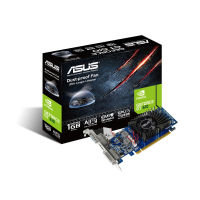 Nvidia GT 610 GPU
1GB DDR3 Memory
VGA DVI HDMI outputs
Fan Cooling solution
PCI-Express Interface
QuickFind: 389761 | Mfr part code: GT610-1GD3-L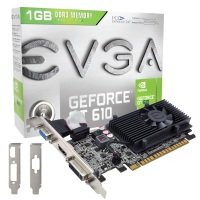 Nvidia GeForce GT 610 GPU
1GB DDR3 Memory
PCI-Express Interface
QuickFind: 410045 | Mfr part code: 01G-P3-2615-KR