Intel Ivybridge Processors - Socket 1155
Brand
Ivybridge Intel processors
When it comes to upgrading your computer's performance, you're sure to be aware of the importance of getting the right processor. And you can't get any better, or faster, than an Intel.
Read

more

less

...
Intel Ivybridge processors are used in many 'off the peg' machines but are also very popular with PC builders and gamers who enjoy overclocking their computers.<.p>
Socket 1155
All the Intel Ivybridge processors in this section of the Ebuyer website are compatible with Socket 1155. Also known as H2 this socket has, unsurprisingly, 1155 contacts and was introduced to replace the older socket 1156.
You will find Intel processors suitable for all systems including high end server processors and the super-fast i7. The i7 is the processor of choice for many gamers and heavy multimedia users and is ideal for streaming movies or playing the latest games.
At the other end of the scale is the i3 which is a great processor for lighter users and the Celeron which is ideal for basic and entry level machines.
Order from Ebuyer
Browse through the full selection of Intel processors that we have listed on Ebuyer.com and you are sure to find the ideal CPU for your system. Order today and we can deliver your processor direct to your door tomorrow (terms and conditions apply).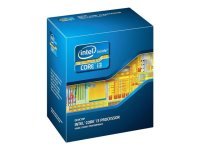 Intel Core i3
Intel Socket 1155
3.3GHz Frequency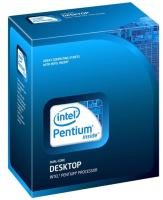 Intel Pentium Dual Core
Clock Speed 3 GHz
Intel Socket LGA1155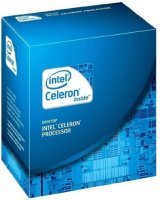 Intel Celeron Dual Core
2.70GHz Core
Socket 1155
£31.17 inc. vat
£32.94
save £1.77
£25.97 ex. vat
£27.45
save £1.48
View product