Socket LGA 1150 Intel Computer Processors
Brand
Category
Subcategory
Price
Socket LGA 1150 Intel Processors from Ebuyer.com
Intel processors are fast, reliable and efficient. They can be found in most leading PCs, laptops and tablets and set the industry standard. If you are upgrading your machine or building a computer from scratch it is important to get the right CPU and you cannot beat Intel. And here at Ebuyer we have a huge range of Intel processors for you to choose from.
Read more...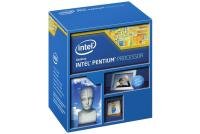 Intel Pentium G3260
3.30GHz Core Frequency
Intel Socket LGA 1150
Retail Boxed Processor
£56.28 inc. vat
£76.16
save £19.88
£46.90 ex. vat
£63.46
save £16.56
View product
QuickFind: 706944 | Mfr part code: BX80646G3260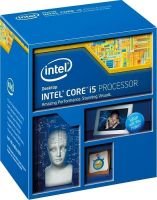 Intel Xeon E3-1200 v3
Clock Speed 3.1GHz
Number of cores 4
Retail Boxed Processor
QuickFind: 467655 | Mfr part code: BX80646E31220V3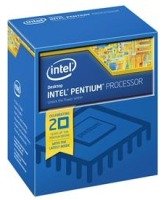 20 Years of Pentium
Intel Pentium K Anniversary Edition
Intel Pentium Dual Core G3258
3.2GHz Core Frequency
Retail Boxed Processor
£73.77 inc. vat
£77.99
save £4.22
£61.47 ex. vat
£64.99
save £3.52
View product
QuickFind: 645548 | Mfr part code: BX80646G3258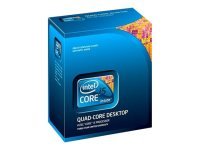 Intel Haswell
Intel Socket 1150
3.4GHz Core Frequency
4 Core Processor
Retail Boxed
QuickFind: 524999 | Mfr part code: EBR1-BX80646I54670K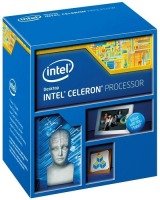 Intel Celeron Processor
Intel G1850 2.90GHz
Intel Socket 1150
Retail Boxed Processor
QuickFind: 629963 | Mfr part code: BX80646G1850
Return to top
Socket LGA 1150
These processors all support socket LGA 1150 and are available as retail boxed. This means they usually include the CPU, heatsink / fan and thermal pad along with printed information. Check the specification of each processor as they vary widely in performance.
Check out the number of cores the CPU has and the clock speed it can achieve. Basically the more cores and the higher the speed the faster and better the performance. But of course the kind of performance you require from the CPU will depend on the demands placed on your computer.
For a PC used for basic web surfing, word processing and sending emails a dual core processor will be perfectly fine. However, for more intensive applications such as media streaming and gaming a quad core processor with a high speed will be needed.
Buy from Ebuyer
Here at Ebuyer.com we offer a full range of Intel processors. Order yours today and take advantage of the low prices and fast shipping options we provide.