Internal SoundCards
Subcategory
Brand
Price
Interface type
Audio output / sound output mode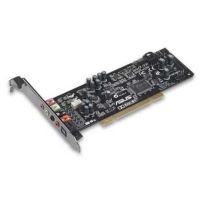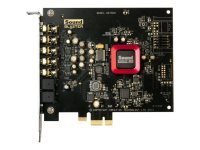 A signal to noise ratio or SNR of 116dB
SBX Pro Studio sound technologies
Stereo Direct bit rate of 24-bit 192 kHz
Enjoy reduced latency as low as one millisecond with Audio Stream...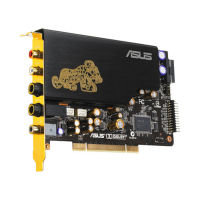 PCI Connection soundcard
Industry-leading 124dB SNR
Built-in headphone amp with <0.001% distortion
Nichicon "Fine Gold" capacitors
Perfectly shielded EMI-free analog output path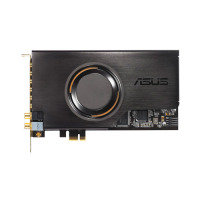 Hi-Fi class audio quality with SNR up to 118dB
Valuable Cakewalk and Ableton Live music production software bundled...
Dolby HomeTheater Technologies & DTS Connect
£93.50 inc. vat
£99.00
save £5.50
£77.91 ex. vat
£82.50
save £4.59
View product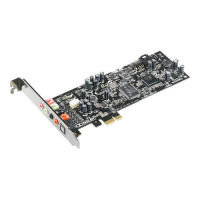 Built-in Headphone AMP to power up every sound detail in gaming...
Dolby® Headphone technology for an immersive 5.1 surround...
£28.24 inc. vat
£30.50
save £2.26
£23.53 ex. vat
£25.41
save £1.88
View product
Features an SNR of 106dB for fantastic clarity of audio
Stereo Direct lets you listen to your music pure and unprocessed at a bit...
600-ohm headphone amp for studio monitoring
£56.44 inc. vat
£57.99
save £1.55
£47.03 ex. vat
£48.32
save £1.29
View product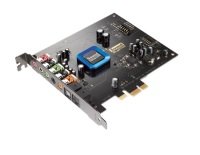 Powered by Sound Core3D quad-core audio processor
SBX Pro Studio technologies
Dedicated high quality headphone amplifier
Works with Windows 8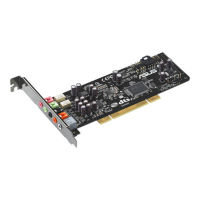 192k/24bit True PC Hi-Fi Enjoyment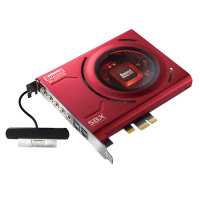 A signal to noise ratio or SNR of 116dB
SBX Pro Studio sound technologies
Bundled beamforming microphone for communication clarity
£74.99 inc. vat
£79.37
save £4.38
£62.49 ex. vat
£66.14
save £3.65
View product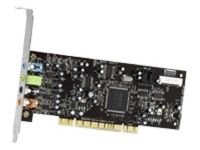 Dramatically improve your MP3 music listening experience with crisp,...
Bring out the best in your music with bass boost, smart volume...
World exclusive true blu-ray audio playback
Dolby TrueHD, DTS HD-Master bitstreaming
Low-Profile design to fit HTPC chassis of all kind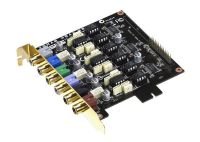 120dB SNR 7.1 channel extension card
Swappable OPamp sockets
Hi-Fi enjoyment with easy customisation