TV Tuners and Gaming Capture Accessories
TV Tuners and Gaming Capture Accessories from Ebuyer.com
The lines between our electronic devices and their uses have been blurring for a while now. Where a computer was once a device used predominantly for work, nowadays it might also be a gaming station, a social media hub and a means of catching up on the latest TV shows.
Read more...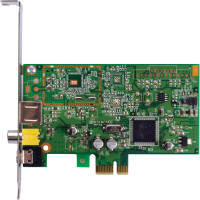 Video capture
Live video display
QuickFind: 54271 | Mfr part code: 558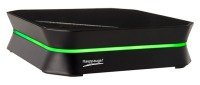 Capture Xbox One, Xbox, PS3 or PC game play in HD
Upload game sessions online
No delay HDMI passthrough
QuickFind: 394942 | Mfr part code: 01482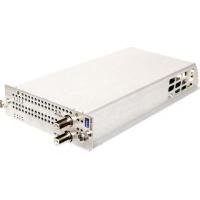 AvediaStream g4448
8 x DVB-T/T2/C/C2 RF tuners per blade
Streams both SD and HD channels
Octal DVB-T/T2/C/C2 TVgateway
QuickFind: 703338 | Mfr part code: AVSTR-G4448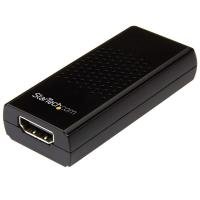 Seamless picture quality with 1080p video capture at 30 FPS
Maximum portability with a USB-powered capture device that has a small...
QuickFind: 769578 | Mfr part code: USB2HDCAPM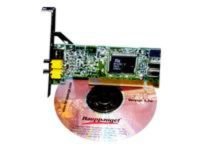 Video capture
Live video display
QuickFind: 355273 | Mfr part code: 00558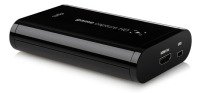 Record Playstation Or Xbox Gameplay PC/mac
Share It With Your Friends And Fans
QuickFind: 431053 | Mfr part code: 1GC108801000
Transfer video from a analog video source to Mac or PC
Easy-to-use software guides you through each step
Ready for iTunes, iPhone, iPad, iMovie, and YouTube
QuickFind: 449893 | Mfr part code: 1VC108601001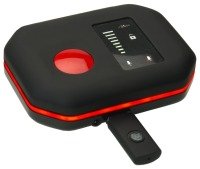 High definition H.264 personal video recorder
USB 2.0 port for recording to thumb drives
Works with PS3 Xbox360/One and more
Built-in microphone mixer
£112.49 inc. vat
£119.99
save £7.50
£93.74 ex. vat
£99.99
save £6.25
View Product
QuickFind: 583899 | Mfr part code: 01527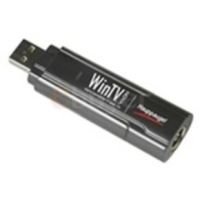 Watch and record DVB-T digital TV programs on your PC or laptop...
Record digital TV to disk in high quality MPEG-2
Enhanced DVB-T sensitivity for the best portable digital TV...
£27.47 inc. vat
£35.99
save £8.52
£22.89 ex. vat
£29.99
save £7.10
View Product
QuickFind: 113962 | Mfr part code: 294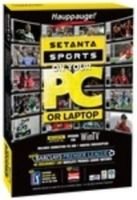 QuickFind: 144165 | Mfr part code: 311

For recording and streaming Xbox and Playstation game footage in 1080p...
QuickFind: 666167 | Mfr part code: 1GC109901001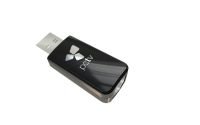 Compact and highly sensitive DVB-T tuner
Good DVB-T reception
even with weak signal
USB powered
QuickFind: 722311 | Mfr part code: 23109
Return to top
Getting The Right Entertainment Accessory
To help you get the most from your machine, whether you're a desktop or laptop PC user, Ebuyer has a range of products to help you turn your monitor into a television screen or maybe your laptop into a video editing suite.
Name That Tuner
To enjoy the best live and catch-up television programmes on your computer, you should pick up a TV tuning accessory. These devices simply plug into your system, most commonly via the USB port. The TV tuner then acts as the receiver that picks up the digital television signals and converts the data to a form easily understood by your PC.
As an additional bonus for audio fans, most television tuners also act as radio tuners and work anywhere in the world. So, a tuner for your PC or laptop could be the perfect entertainment solution if you're travelling across the country or around the world.
Where Gaming And Home Movies Meet
Posting videos online is a big deal these days for pros and hobbyists alike. In order to upload evidence of your highest score or your latest tactical strategy (or even your most humiliating defeat), you'll need a gaming recorder. To capture, record and edit video from NTSC or PAL sources, you'll need to check out Ebuyer's range of video editing devices.
Ordering is simple through Ebuyer.com's secure online store. As well as enjoying our low prices, you'll also be impressed by our wide range of additional entertainment accessories, including speakers, headphones and other items for creating the ideal entertainment environment.
At Ebuyer, we stock a wide range of TV tuners and gaming capture accessories suitable for both business and personal use. Find your perfect accessories using the filters on the left of the screen. Don'y forget that with Ebuyer you always get fast delivery and low prices.