TV Tuners
Missing your favourite television show can be hugely frustrating, and while there are now numerous services available that enable you to catch up, there are some events that you really cannot afford to miss, such as live sporting events or an episode of your favourite soap that you know is going to be the talk of the office the next day.
Now there's a solution available that allows you to watch all of your favourite programmes while on the move, without breaking the bank..
Read

more

less

...
The PCTV nanoStick is a DVB-T tuner that can be plugged into your computer's USB port. Thanks to the feature of ultra-sensitive reception technology, it is capable of picking up digital television even when the signal is weak. Its discreet design means that it is perfect for using on the move. TVCenter 6 software allows you to take control by enabling you watch and record your favourite programmes with ease. Support for HDTV is also available.
Free-to-view satellite television in stunning high definition is also a feature of the Elgato TV tuner. This USB 2.0 device enables high-resolution television to be shown on your PC or Mac. EyeTV software connects the computer to a satellite dish, receiving all unencrypted broadcasts. Combine with the EyeTV Netstream Sat and you can watch two different channels at the same time.
Not only can you watch your favourite programmes live on your computer, but you can now record them. The Hauppauge HD-PVR is the world's first high-definition video recorder for making real-time compressed recordings of resolutions up to 1080i. As well as high quality pictures, you can also schedule recordings to make sure that you never miss your favourite show ever again. You can even burn your recordings to Blu-ray disk.
Watching live television is by no means limited to your computer. The Broadway 2T by PCTV Systems is a brand new product that enables you to stream live television to your iOS or Android mobile device.
Watch live television on your computer with a TV tuner from ebuyer.com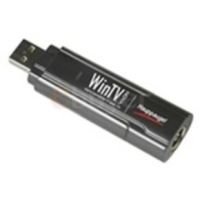 Watch and record DVB-T digital TV programs on your PC or laptop...
Record digital TV to disk in high quality MPEG-2
Enhanced DVB-T sensitivity for the best portable digital TV...

DVB-T Freeview TV receiver with built-in Wi-Fi and telescopic antenna...
Connects to your iPhone or iPad over Wi-Fi
Status indicators for TV signal, battery and Wi-Fi status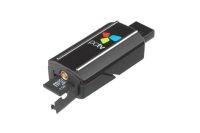 PCTV plug and watch for netbooks
USB TV tuner and card reader in one stick
Perfect DVB-T reception
Supports H.264 HDTV over DVB-T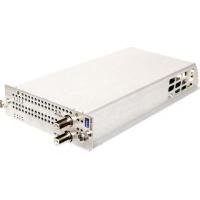 AvediaStream g4448
8 x DVB-T/T2/C/C2 RF tuners per blade
Streams both SD and HD channels
Octal DVB-T/T2/C/C2 TVgateway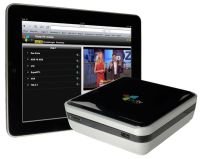 Stream TV on your iPad or iPhone
Stand-alone product - no PC required
TV on the go - over your home Wi-Fi network or over the Internet...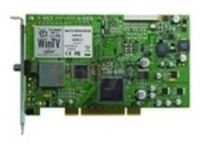 Digital satellite TV and radio for your PC
Record digital satellite TV to your PC's hard disk in original MPEG-2...
Pause digital satellite TV with instant replay
Listen to digital satellite DVB-S/DVB-S2 radio