Cheap Laptops
Laptops from Ebuyer.com
Whether you are looking for a laptop for work, study or leisure Ebuyer has the machine for you. We have a huge choice of cheap laptops direct from leading manufacturers such as Asus, Dell, HP and Apple and all are available at low prices every day here at Ebuyer.com.
Read more...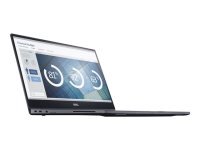 Intel Core m7-6Y75 1.2GHz
8GB RAM + 256GB SSD
13.3" QHD+ 3200x1800
WIFI + Bluetooth + 4G LTE
Webcam + Windows 7 / 10 Pro
QuickFind: 751938 | Mfr part code: K6958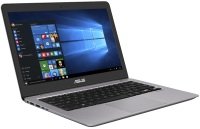 Intel Core i3-7100U 2.4GHz
4GB RAM + 256GB SSD
13.3" 3200 x 1800 (QHD+)
Webcam + WIFI
Windows 10 Home 64bit
£593.99 inc. vat
£683.27
save £89.28
£494.99 ex. vat
£569.39
save £74.40
View Product
QuickFind: 768975 | Mfr part code: UX310UA-FB407T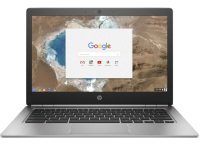 Intel Pentium 4405Y 1.5GHz
4GB RAM + 32GB eMMC
13.3" QHD+
WIFI + Webcam
Bluetooth + Chrome
QuickFind: 748754 | Mfr part code: W4M19EA#ABU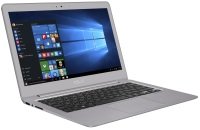 Intel Core i7-7500U 2.7GHz
8GB RAM + 512GB SSD
13.3 QHD+ 3200x1800
Intel HD + WIFI + Webcam
Bluetooth + Windows 10 Home
QuickFind: 768964 | Mfr part code: UX330UA-FB100T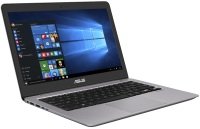 Intel Core i5-7200U 2.5GHz
8GB RAM + 256GB SSD
13.3" 3200 x 1800 (QHD+)
Webcam + WIFI
Windows 10 Home 64bit
QuickFind: 768984 | Mfr part code: UX310UA-FB485T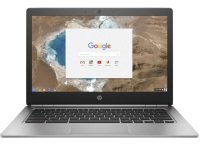 Intel Core M3-6Y30 900MHz
4GB RAM + 32GB eMMC
13.3" QHD+
WIFI + Webcam
Bluetooth + Chrome
QuickFind: 748753 | Mfr part code: T6R48EA#ABU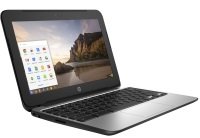 Intel Core m7-6Y75 1.2GHz
8GB RAM + 32GB eMMC
13.3" LED + WIFI
Bluetooth + Webcam
Chrome OS
QuickFind: 758246 | Mfr part code: X0N96EA#ABU
Return to top
Laptops vary greatly in performance and cost, so the first thing to consider is exactly what you will be using the device for. If you are simply looking for an everyday machine to surf the internet, send email and do some word processing, your requirements will be vastly different to a professional designer or hardcore gamer who needs the latest and fastest model.
Finding your laptop
If you are looking for a reliable machine for everyday computing and are conscious of your budget Asus and Acer produce some excellent laptops at incredibly low prices. Or you may consider an inexpensive alternative to the usual Windows machines by choosing a Chromebook or Ubuntu laptop. These budget laptops represent exceptional value for money whilst still having plenty of power for routine tasks.
However, if you are purchasing a laptop for the whole family to enjoy, you should consider a mid-range machine. Laptops from manufacturers such as HP and Toshiba are ideally suited for surfing the web, photo editing, streaming movies and low-level gaming.
Business users looking for a high specification, portable and ultra-secure machine should consider Dell laptops. A brand that is synonymous with producing devices specifically aimed at the business user.
Designers, photographers and creative professionals will naturally gravitate towards Apple and Ebuyer.com have a full range of MacBooks from which to choose.
But, if you are a dedicated PC gamer, than only the fastest machine will do and Ebuyer.com have a range of powerful gaming laptops from Asus and PC Specialist.
On a budget?
We have a great selection of
laptops under £200
which are ideal for everyday computing tasks. Check them out and benefit from our low prices or read on to find out more about laptops.
Understanding laptop specifications
Even when you are clear about why your need a laptop computer and exactly what you will be using it for, you are still faced with what can be seen as a bewildering array of options. We have a guide to the different specifications available below, which should help you zero in on the best laptop for you.
Comparing laptop types
A notebook is a more portable version of a laptop, but the small screen size isn't ideal for family use or for extended periods of working.
Convertible laptops are tablets that can be converted into a standard laptop with the addition of a keyboard. These machines are becoming more popular, but their low processing power isn't suitable for demanding tasks.
An ultrabook is a very high-specification laptop suitable for those who need a top-of-the-range processor for multitasking and power-hungry programs.
What is a processor?
The processor, or CPU, determines how fast the machine can process data and perform tasks. AMD and Intel make processors of different speeds. Basically, the more powerful the processor, the faster the computer.
What is computer memory?
Memory refers to the machine's capacity for storing programs and information. More gigabytes (GB) means more data can be stored. A laptop with insufficient memory will run slowly or even freeze.
What laptop display do I need?
A larger screen is generally easier to work with, though it does compromise portability. If gaming or streaming movies will be your main activity, consider a full-HD display to make the most of your multimedia.
What is an optical drive?
Most optical drives allow you to read and write data on a CD-ROM or DVD. Many laptops have one built in, but they are often omitted to reduce weight. If a DVD drive is important to you, carefully check the specifications of the machine you are considering before making a purchase.
Great laptop deals daily at Ebuyer.com
Whether you are looking for a cheap laptop, top-of-the-range ultrabook or something in-between, Ebuyer.com has a huge selection available at fantastically low prices.
We ship all our laptops direct from our East Yorkshire warehouse and we can deliver the next day if you order before 11pm (terms and conditions apply).