Nettop PCs
Nettop PCs from Ebuyer.com
Nettop PCs are a low cost and space saving alternative to full sized desktop computers. Their very small form factor gives you the option of either tucking the unit away on a corner of your desk or even concealing the unit behind your monitor. Which is ideal if you have limited space available.
Read more...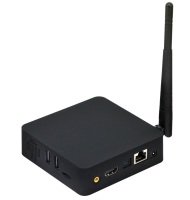 Rockchip RK3288 Quad Core
2GB RAM + 8GB Storage
WIFI + Bluetooth
Android 5.1
QuickFind: 792466 | Mfr part code: 80-AK000001G000

Intel Core i5 2.6GHz
8GB RAM + 1TB HDD
Intel HD + Wifi
Bluetooth
OS X Yosemite
£625.91 inc. vat
£673.98
save £48.07
£521.59 ex. vat
£561.65
save £40.06
View Product
QuickFind: 667984 | Mfr part code: MGEN2B/A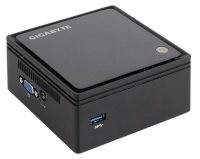 Intel Celeron N2807 2.17GHz
4GB RAM
120GB SSD
No Operating System
QuickFind: 716604 | Mfr part code: GB-BXBT-2807-120/4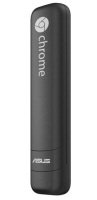 A Candybar-Sized Computer
RockChip 3288-C
2GB LPDDR3 + 16G eMMC
WIFI + Bluetooth
Chrome OS
£99.98 inc. vat
£105.96
save £5.98
£83.31 ex. vat
£88.30
save £4.99
View Product
QuickFind: 728074 | Mfr part code: CHROMEBIT-B004C
LIMITED TIME BUNDLE OFFER
Intel Core i5-7400 3.0GHz
8GB RAM + 1TB HDD
NVIDIA GTX1060 3GB
Windows 10 Home
QuickFind: 765914 | Mfr part code: GR8 II-T017Z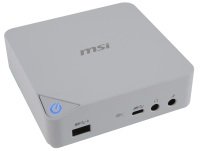 Intel Core i3-7100U 2.4GHz
4GB RAM + 128GB SSD
Intel HD Graphics
WIFI
Windows 10 Home
QuickFind: 791207 | Mfr part code: 9S6-B14211-014
Return to top
Although Nettop PCs are typically low-powered with limited memory and storage capacity but they can be upgraded. But they are usually used as a second PC or just for simple tasks like surfing the internet and email.
Home Theatre
Another use for a Nettop PC would be to hook it up to your television and use it as a PVR (Personal Video Recorder) meaning that, with the right software, you can pause, rewind and record programmes and play them back at your leisure. When doing this you would usually have a desktop PC somewhere in your house linked to a home network so that content could be streamed to your Nettop PC and viewed on your TV, but you might also want to think about investing in a laptop or tablet PC so that you can surf the web from the comfort of your sofa.
Leading Brands
Nettop PCs from leading brands such as Asus and Fujitsu are available from Ebuyer.com but we also stock a selection of Apple Nettop PCs.
Don't Forget The Monitor
Not that you are likely to but here at Ebuyer we do have a wide range of monitors to choose from. If space is sorely restricted try a 17-inch display but we do have monitors up 24-inch and more.
Choose Your Nettop
If you are looking for a Nettop PC Ebuyer.com have a large selection and all are available at fantastically low prices and with free delivery to your door (terms and conditions apply).