Microsoft Windows Phone
Price
Screen size
Operating system
Internal storage
Processor
Rear camera
Front camera
Dual sim
Colour
4g
The mobile phone has become so central to everyday life that few people could live without one. However, some devices are better than others and the Microsoft Windows 7 technology is among the most respected.
One product that will meet the needs of both business users and those looking for a smartphone boasting enhanced gaming capabilities is the HTC Titan WCDMA (UMTS)/GSM - Touch.
Boasting the largest screen of any Windows phone, it is the perfect device for multitasking, editing Office documents and viewing all of your photos and other media.
Read

more

less

...
Alternatively, you may prefer the HTC Radar - Smartphone - 3G - 8GB WCDMA/GSM touch. Its streamlined design means it fits into your pocket with ease.
In terms of features, it comes with a five-megapixel camera that also boats LED flash and BSI sensor technology.
If you need a Windows 7 phone, Ebuyer.com can provide you with one. For both business and pleasure, Windows 7 phones are among the most exciting and usable products you can invest in.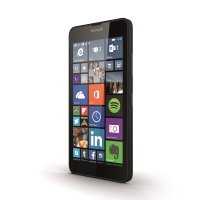 5" IPS Display - 1280x720
Qualcomm Snapdragon 400 1.2ghz
8mp Rear and 1mp front camera
8GB storage. microSD for external
Windows Denim 8.1 (upgradeable to Win 10)
QuickFind: 714749 | Mfr part code: A00025748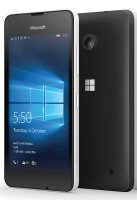 4.7" LCD Display / HD720 (1280 x 720)
Quad-core 1.1 GHz
5MP Rear and 2MP Front Camera
8GB Storage and Expandability Micro SD
Windows 10
QuickFind: 724705 | Mfr part code: A00026198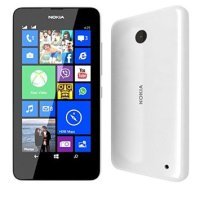 4.5'' LCD Multipoint-Touch Screen
Snapdragon 400 (1.2 GHz)
5 MP Camera
8 GB - Expandable storage
Windows Phone 8.1 - Upgradable to Windows 10
£69.99 inc. vat
£80.99
save £11.00
£58.32 ex. vat
£67.49
save £9.17
View product
QuickFind: 727948 | Mfr part code: A00018493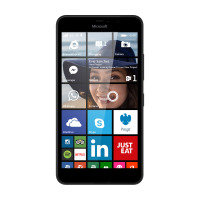 5.7" IPS LCD Touch display
Qualcomm Snapdragon 400 (1.2GHz)
Rear 13MP - Full HD 5MP Front Camera
8GB Storage + expandable up to 128GB
Windows Phone 8.1 with Lumia Denim
QuickFind: 709270 | Mfr part code: A00024867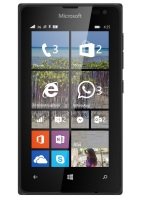 4" LCD Transmissive Display
Qualcomm Snapdragon 200
2MP Main Camera + Bluetooth
8GB Storage
Windows Phone 8.1 (Free Upgrade to Win 10)
QuickFind: 701422 | Mfr part code: A00023969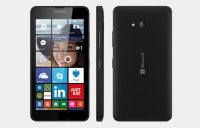 5" Display 1280x720 Pixels
Qualcomm Snapdragon 400
8MP Camera
8GB Storage
Windows Phone 8.1 Denim / Upgradable to Windows 10
QuickFind: 705601 | Mfr part code: A00024197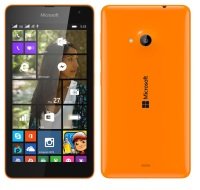 5" LCD IPS touchscreen
Qualcomm 200 1.2GHz
8GB Storage
Camera + Bluetooth
Windows 8.1
QuickFind: 704072 | Mfr part code: A00022927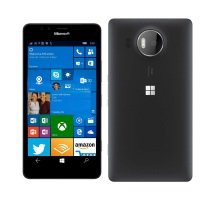 5.7" WQHD Display / 2560 x 1440 Pixels
Qualcomm Snapdragon 810 2000GHz
20MP Rear and 5MP Front Camera
3GB RAM + 32GB Storage
Windows 10
QuickFind: 724704 | Mfr part code: A00026079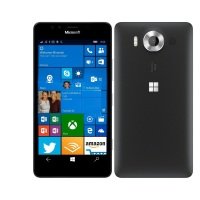 5.2" WQHD Display / 2560 x 1440 Pixels
Qualcomm Snapdragon 808
20MP Rear and 5MP Front Camera
3GB RAM + 32GB Storage
Windows 10
QuickFind: 724706 | Mfr part code: A00026066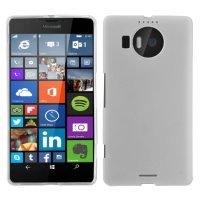 5.7" WQHD Display / 2560 x 1440 Pixels
Qualcomm Snapdragon 810 2000GHz
20MP Rear and 5MP Front Camera
3GB RAM + 32GB Storage
Windows 10
QuickFind: 730076 | Mfr part code: A00026080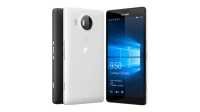 5.2 WQHD Display / 2560 x 1440 Pixels
Qualcomm Snapdragon 808
20MP Rear and 5MP Front Camera
3GB RAM + 32GB Storage
Windows 10
QuickFind: 730081 | Mfr part code: A00026067