Rugged Tablet Cases
Rugged cases for tablet PCs from Ebuyer.com
After spending money on the latest tablet it seems counter intuitive to not make sure the kit is well protected. Although most of us see the sense in getting a case for our device we don't usually worry too much about the one we use. We tend to prioritise colour over everything else.
Read more...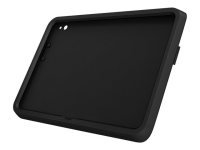 QuickFind: 636495 | Mfr part code: F5A38AA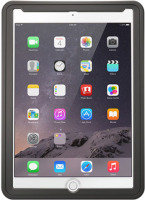 Unmatched protection for the impressive iPad Air and Air 2
Dust, Drop, Scratch and Screen Protection
Slate Grey
QuickFind: 715955 | Mfr part code: 77-51666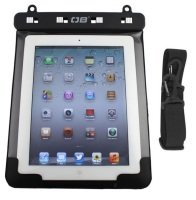 100% waterproof iPad case
Floats safely if dropped in water
Transparent front allowing full use of device features
Includes padded back and rear hand loop
QuickFind: 759392 | Mfr part code: OB1086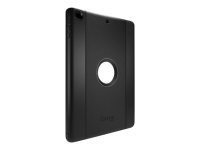 Black
Rugged, Polycarbonate
Included shield stand
Built-in screen protector
For iPad Air
QuickFind: 582959 | Mfr part code: 77-28314
QuickFind: 735489 | Mfr part code: K97442WW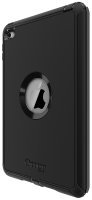 Robust, 3-layer protective case
Built-in screen protector
Port covers keep out dust and debris
QuickFind: 739549 | Mfr part code: 77-52771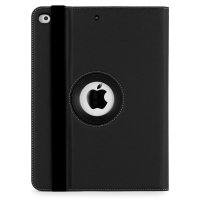 OtterBox Defender Series
Protective case for tablet
Rugged
Polyurethane, polycarbonate, foam, synthetic rubber
QuickFind: 747550 | Mfr part code: 77-53675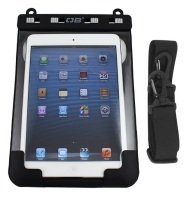 100% waterproof iPad mini case
Floats safely if dropped in water
Padded back for extra protection
Includes fully adjustable shoulder strap for easy transportation...
QuickFind: 759393 | Mfr part code: OB1083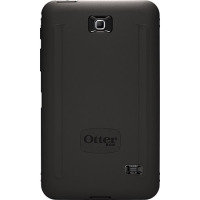 Rugged case made for accidents and heavy use
Solid internal polycarbonate shell completely covers the device...
Built in screen protector
QuickFind: 643954 | Mfr part code: 77-43076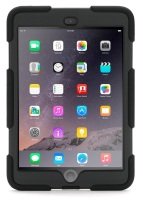 For iPad Mini 1/2/3
Military Standards
Rigid internal frame
Silicone cladding
Multi-position workstand
QuickFind: 660551 | Mfr part code: GB35918-3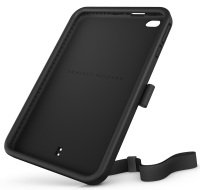 For HP Pro Tablet 408
Durable
Designed for function
Easy to use
QuickFind: 700491 | Mfr part code: L0V31AA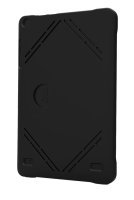 Black
Impact case
Polycarbonate hard shell case
For Linx 810
QuickFind: 726067 | Mfr part code: LINX810/RUGCASE
Return to top
Maximum protection
But, if you do a lot of travelling with your tablet, or use it for work in an industrial or busy environment, it makes sense to have more protection than a traditional lightweight case can provide.
The rugged cases featured on this page provide an extra layer of protection against bumps, knocks, and drops. Made from hardier materials they can be used safely in extreme environments. You can find one for specific tablets or universal cases to suit all devices.
Cases for all occasions
Whatever the type and style of case you are looking for you will find a huge selection here at Ebuyer. Check out the full selection and order today for fast delivery within the UK.