RDX Media
Subcategory
Brand
Price
Type
Native capacity
Pack size
Category
RDX Media from Ebuyer.com
RDX is a popular storage solution and on this page you will find a range of back-up media tapes to ensure your businesses data is securely stored. With up to 1TB these removable tapes are ideal for small organisations with growing data storage needs.
Read more...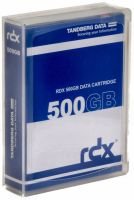 Fast access
Reliable, automated backup and recovery
Greater than 10-year archive life
Shock-proof design
Full backward and forward compatibility
QuickFind: 192324 | Mfr part code: 8541-RDX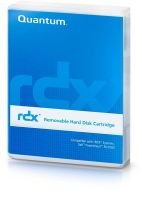 Flexible onsite/offsite data backup at hard drive speeds
Interchangeable, removable cartridges of various capacities
QuickFind: 244758 | Mfr part code: MR050-A01A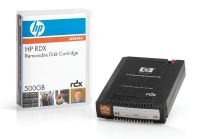 500 GB (Native) 1 TB (Compressed)
30 MB/sec (Sustained native) 60 MB/sec (Sustained compressed)...
500,000 Hours (100% duty cycle) between failures
Over 5,000 load/unload insertions
£90.99 inc. vat
£95.99
save £5.00
£75.82 ex. vat
£79.99
save £4.17
View product
QuickFind: 163629 | Mfr part code: Q2042A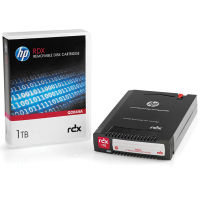 The Simple Way to Protect Your Business Data
Backup data at fast hard drive speeds (up to 108 GB/hr)
Restore critical files in seconds
Backup using drag and drop file access
£144.99 inc. vat
£161.99
save £17.00
£120.82 ex. vat
£134.99
save £14.17
View product
QuickFind: 249456 | Mfr part code: Q2044A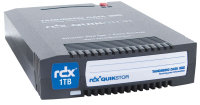 RDX Cartridge
1.0TB Capacity
Rugged Design
Guaranteed for more then 10K Loads
Compatible with all major backup applications
£136.98 inc. vat
£147.99
save £11.01
£114.15 ex. vat
£123.32
save £9.17
View product
QuickFind: 432446 | Mfr part code: 8586-RDX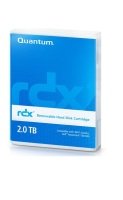 Native Capacity: 2TB
Media Included Qty: 1
Type: RDX
QuickFind: 791693 | Mfr part code: MR200-A01A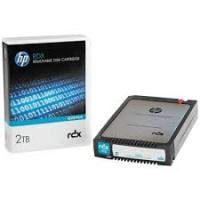 Native Capacity: 2 TB
Compressed Capacity: 4 TB
QuickFind: 666907 | Mfr part code: Q2046A
Return to top
These rugged and durable cassettes reduce ownership costs through their long life but also deliver a fast and reliable performance. Providing secure storage their portability means they can be taken off-site and used as permanent archives or for storing critical data away from the business premises.
Easy to use
Backing up data can be a pain but with these RDX media tapes it is a painless process. Simply drag and drop files onto the disk like any other desktop application. Fast transfer speeds means data can be stored or retrieved quickly maximising productivity and minimising downtime.
Plenty of choice at Ebuyer.com
Whatever your requirements you will find your ideal enterprise storage solution here at Ebuyer. Order today for fast delivery within the UK.