Decks and mixers
There was a time when DJing was the pursuit of a select few who had the time and money to get to grips with overly-complicated hardware. Thankfully, these days are long gone, with USB DJ decks giving bedroom DJs the chance to show off their music knowledge and mixing expertise from the comfort of their own home.
Read

more

less

...
Purchasing a mixer such as the DJ Tech USB DJ Keyboard from Ebuyer gives you the chance to quickly and easily create mixes of your songs of the moment, with the included Deckadance software allowing you save to MP3 to share with friends, send to your favourite blog, or burn to a disc and play at a party.
As well as creating mixes for later, USB DJ mixers allow you to mix live too, so plug into a laptop preloaded with all of the best tunes and some decent speakers, and everyone you know will be raving about your killer house party.
Many of the planetÂ's biggest DJs started out by releasing free homemade mixes onto the internet created with software just like this, so if you buy some cheap DJ decks online today and get the hang of it quickly, you may be headlining festivals and touring the world before you know it!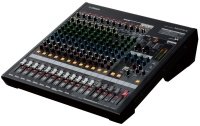 10 Mic Inputs
2 AUX Sends + 2 FX Sends
4 GROUP Buses + ST Bus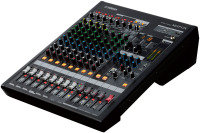 12-Channel Premium Mixing Console
2 AUX Sends + 2 FX Sends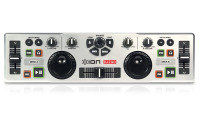 DJ with your computer
Portable
Genuine DJ controls
Connects via one USB cable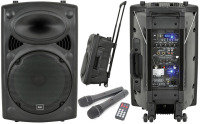 Echo effect for microphones
2 x VHF handheld microphones included
Integral USB/SD digital audio player with remote
Mains/rechargeable operation

1U rack-mounting audio mixer
Mixes any one of six stereo line inputs with one or two microphone inputs...
Separate control of music and mic levels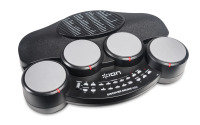 Play 26 kits
Runs on USB power
Discover Drums software
Drumsticks included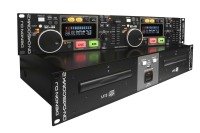 Key Adjust / Master Tempo (CD or MP3)
MP3 Hot Starts and Seamless Looping Capability
Cue Stutter (CD or MP3)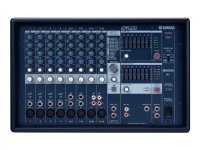 Dual 200W amps
Power mode switch allows amps to function in stereo, or as separate mono...
16 SPX digital effects including reverb, echo, chorus, flanger,...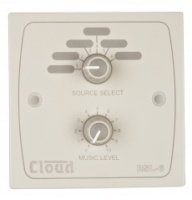 RSL-6 Remote Music Source Select and Level Control compatible with:...

2 zone stereo mixer with mono utility output
Both stereo zones can be configured to run as mono
Utility output is constant OdB

100 WMAX
Silent operation due to fanless cooling concept
3 stereo line inputs