Kitchen
Category
Subcategory
Brand
Price
Find everything you need for the kitchen and utility room here at the Ebuyer Kitchen store.
For cooking and baking our cookware range offers quality equipment from leading brands. Buy single pots and pans to complete your kitchen, or full pan sets for a new home. Our oven dishes and casserole dishes from names such as Le Creuset guarantee style and longevity, while the carbon steel Ken Hom wok sets let you create stir fry dishes with flair. No kitchen is complete without Tefal non-stick cookware - look out for the Tefal logo on our products. Read moreless...
What's a pan without a spoon, or a chopping board without a knife? Ebuyer's cutlery range ensures you are prepared, whether that's for carving a roast, stocking an office kitchen, hosting a party, or providing food for a left handed guest. Take a look at our knife block by Jamie Oliver, the ultimate gift for the chef in your life.
Plenty of storage options are essential and the kitchen is no exception. Fill your kitchen with storage jars, bread bins, biscuit tins and more, without breaking the bank. At Ebuyer.com, we stock cheap kitchen storage options designed to look good and keep your kitchen uncluttered.
Dine in style for less with our collection of tableware. From wine glasses to coffee liquor glass cups and Italian style espresso cups and sauces, you'll be hosting sophisticated dinner parties everyone will remember. If this all sounds a little too sophisticated, we also stock a huge choice of novelty mugs. We have a design for everyone in your life. Mum, dad, the literary enthusiast, the Dr Who fan, the Edward Monkton collector - you name it, we sell it! So if you're looking for a gift, then browse our selection of mugs and cups here.
Our range of tools and gadgets would also make a great gift for anyone into cooking. Every utensil in this range has been designed to make your life easier in the kitchen. Kitchen utensil starter sets do exactly that and provide everything you need for basic food preparation such as peeling, grating, opening and cutting.
Even these basic tasks can be made easier thanks to a little thoughtful design like soft and easy to hold grips and handles. Kitchen utensils and tools needn't be dull either. Browse our Alessi range; Alessi products are world-renowned for their brightly coloured, quirky and innovative designs and our Alessi bottle openers and citrus squeezers are no exception.
No one likes to think about the laundry, but it's a chore that has to be completed, so why not ease the burden with efficient equipment. Ebuyer's utility room range of washing machines, tumble dryers, spin dryers and accessories offers products that are both energy efficient and affordable.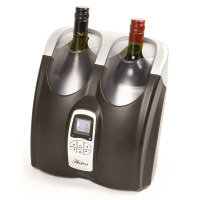 Cools or warms 2 bottles
Stylish black and silver design
Digital display
Temperature ranges from 5 to 19 degrees
QuickFind: 542622 | Mfr part code: HW02MA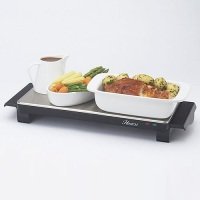 Rechargeable, Cordless and Portable
Automatic temperature control
Stay Cool Handles
40cm x 20 cm
QuickFind: 489246 | Mfr part code: HT4020

QuickFind: 388261 | Mfr part code: F09451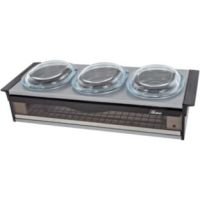 3 Pyrex glass dishes
Toughened glass drop down door
On/Off neon light
QuickFind: 671726 | Mfr part code: H0392S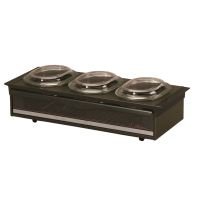 3 Pyrex glass dishes
Toughened glass drop down door
On/Off neon light
QuickFind: 671728 | Mfr part code: H0392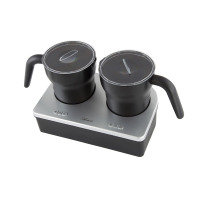 Perfect for frothing drinks
Cold & heat settings
Easy Clean
2x 250ml jugs
QuickFind: 671729 | Mfr part code: HM500A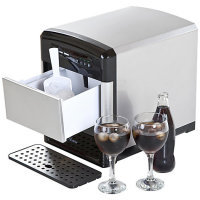 Compact table-top design
3 ice cube sizes
700g ice storage
12kg of ice in 24hrs
1.5L water reservoir
QuickFind: 671730 | Mfr part code: IM01A