Meeting & Presentation
Category
Meeting and Presentation Supplies from Ebuyer.com
Delivering a slick and polished presentation is something that many of us will need to do regularly. Whether that is internally at work, pitching to new clients, at a job interview or in further education a well-honed presentation is a powerful way to get any message across. And, although we can't help with the content of your presentation, we can certainly provide all the tools needed to create a memorable and effective one.
Read

more

less

...
In the same vain, holding a successful meeting in which everyone is able to participate and communicate their ideas can be the key to a project being successful or not. On these pages of the Ebuyer site all the essential elements for staging a meeting including visual aids, such as whiteboards and flipcharts, are available. A range of high-quality projectors can also be found including business and educational models and even large venue projectors for conferences and other gatherings. Also featured here is audio conferencing equipment for those occasions when face-to-face meetings need to be replaced by remote conference calls.
Everything for the office
Our selection of meeting and presentation aids is just a small part of the huge range of office supplies and other workplace essentials that can be found here at Ebuyer.com. Check out the vast choices we offer and take advantage of our discounted prices and great daily deals. Order today for fast delivery within the UK.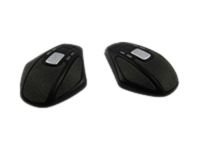 QuickFind: 273801 | Mfr part code: 900102113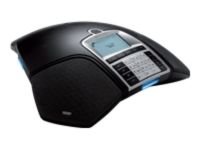 Plug and Play simplicity
SD recording function
Excellent sound quality in Scandinavian design
Spontaneous telephone conferences
OmniSound 2.0 - a sound sensation
QuickFind: 273802 | Mfr part code: 910101065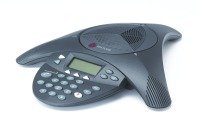 Polycom Acoustic Clarity™ technology
Resists interference from mobile phones
Large LCD display
Easy to install and use
QuickFind: 384003 | Mfr part code: 26807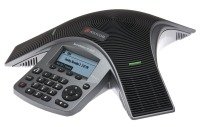 Polycom HD Voice technology
7-foot (2.1-meter) microphone range
Designed for executive offices & conference rooms
Strong performance at an affordable price
QuickFind: 384013 | Mfr part code: 41151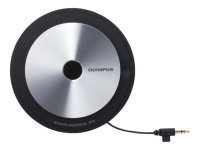 Omni-directional microphone
Ideal for capturing conferences
Optimised for voice recording
QuickFind: 455367 | Mfr part code: V4571410E000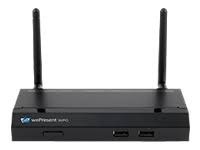 QuickFind: 458958 | Mfr part code: AW-WIPG1000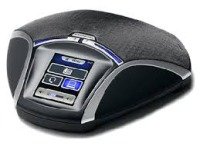 Conference Phone
Touchscreen
Omnisound
QuickFind: 497421 | Mfr part code: 910101071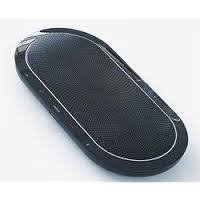 Plug-and-play
Unique ZoomTalk™ microphones
Crystal clear sound
QuickFind: 727099 | Mfr part code: 7810-109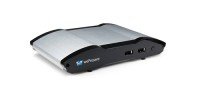 Presentation server
External
Wired
800 MHz
QuickFind: 746106 | Mfr part code: WIPG-1600
Small and portable
OmniSound® with HD audio
Perfect with Skype for Business
QuickFind: 759199 | Mfr part code: 910101081