Office Electronics
Office Electronics from Ebuyer.com
The modern office, whether we're talking business premises or your home study, is full of electronics. Naturally, the electronic centrepiece is the computer, the device from which one can send messages anywhere in the world, research any subject, buy any item and make contact with anyone who has an online presence. Beyond the computer, there are a whole host of other devices that make our business and admin lives easier in countless ways.
Read more...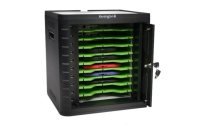 For upto 10 universal tablets
Adjustable shelves to allow tabs in their protective cases
Can be stacked to increase capacity
Secures to table with mounted plate or Cable Lock
QuickFind: 639362 | Mfr part code: K67862EU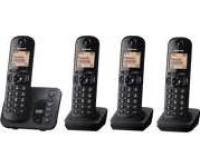 4 cordless handsets
Nuisance call block
Answering machine with 18min recording time
30 name & number phonebook
QuickFind: 660982 | Mfr part code: KX-TGC224EB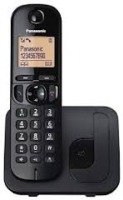 Digital cordless phone with nuisance call block
Block any specified number or a head string of two to eight digits...
Features a bright and clear backlit 1.6" LCD display
QuickFind: 660985 | Mfr part code: KX-TGC210EB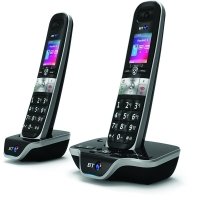 Numbers you have blocked are rejected
60 minutes of messages on the answerphone
One touch call blocking
QuickFind: 753931 | Mfr part code: 083158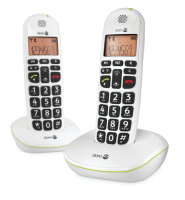 Easy to use cordless phones
Large backlit display
Big buttons & special font ensuring high visibility
Audio boost function
QuickFind: 383383 | Mfr part code: PHONEEASY 100W D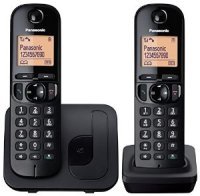 50-entry phonebook
Sound enhancement
With speakerphone
Nuisance call block
Black
QuickFind: 660990 | Mfr part code: KX-TGC212EB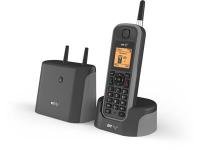 Cordless telephone
GAP compatible
Text messaging
Type II caller display
50 number calls list
QuickFind: 715593 | Mfr part code: 079482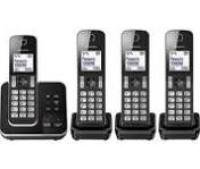 Cordless phone
Answering system with caller ID/call waiting
DECTGAP
Black, silver
QuickFind: 726829 | Mfr part code: KX-TGD324EB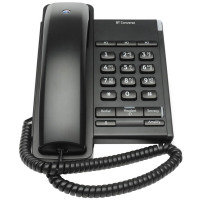 3 quick dial memories
3 ring tones
Headset socket
Inductive coupler
PBX compatible
QuickFind: 246142 | Mfr part code: 040206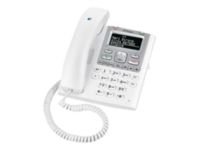 100 name & number directory
3 number speed dial
Calls list - 30 numbers
Hands free function with on hook dialing and volume control
QuickFind: 246145 | Mfr part code: 032115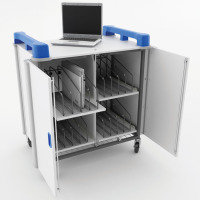 5-7 Day Lead Time
Stores and charges 16 laptops
Shock absorbing bumpers & locking wheels
Heavy duty steel frame and strong MFC cladding
Power7 power management system
QuickFind: 264678 | Mfr part code: LAP16V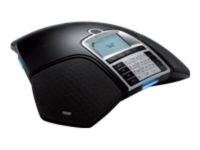 Plug and Play simplicity
SD recording function
Excellent sound quality in Scandinavian design
Spontaneous telephone conferences
OmniSound 2.0 - a sound sensation
QuickFind: 273802 | Mfr part code: 910101065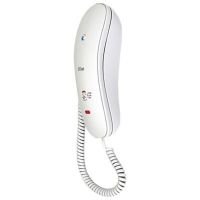 10 number memories
3 ringtones
Last number redial
Call transfer
Call waiting
QuickFind: 369178 | Mfr part code: 061125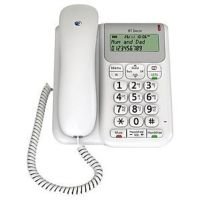 Call transfer, waiting and divert
50 number memories
3 ringtones
Last number redial
Caller display
QuickFind: 369182 | Mfr part code: 061127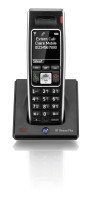 200 Name and Number Directory
Handsfree
Headset Socket
Caller Display Compatible
Text Message Compatible
QuickFind: 383272 | Mfr part code: 44714
Return to top
Everything You Need For Your Office
As much as we like to think we've ascended to a digital age and banished paper to the annals of history, it is still very much a part of our lives. Millions of bills, receipts, invoices and letters still ping around the globe every day.
Ebuyer have a range of electronic equipment to assist you with processing and handling your paperwork. There are binders and laminators for assembling and preserving your documents. Then, at the end of the process, there are shredders that turn sensitive information into security-safe unintelligible tatters.
From Laminators To Calculators
As well as tools for talking paper, Ebuyer offers devices to assist with that other important method of communication: the phone call. Since there's no substitute for having an actual chat with a client or colleague, Ebuyer brings you all the latest phones, handsets, headsets and speakerphones to make sure you get your message across whether you're talking person-to-person or with a group assembled in the boardroom.
Ebuyer also stocks a wide range of other peripheral devices for the innumerable everyday tasks of the contemporary workplace. We have calculators for doing snappy sums; voice recorders to ensure you never miss a word; and even charging trolleys for bringing power to several devices between uses.
At Ebuyer, we stock a wide range of office electronics suitable for both business and personal use. Find your perfect office electronics using the filters on the left of the screen. Don't forget that with Ebuyer you always get fast delivery and low prices.