Telephones & Headsets
Telephony and Headsets from Ebuyer.com
Ensuring channels of communication are open both internally and externally is hugely significant for businesses of all sizes. Telephony therefore is fundamental and important to get right. But Ebuyer.com makes it easy to communicate with your customers with its high-quality range of telephones and headsets.
Read more...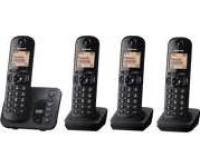 4 cordless handsets
Nuisance call block
Answering machine with 18min recording time
30 name & number phonebook
QuickFind: 660982 | Mfr part code: KX-TGC224EB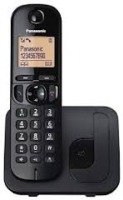 Digital cordless phone with nuisance call block
Block any specified number or a head string of two to eight digits...
Features a bright and clear backlit 1.6" LCD display
QuickFind: 660985 | Mfr part code: KX-TGC210EB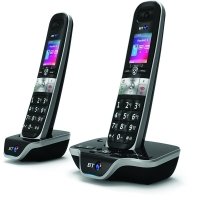 Numbers you have blocked are rejected
60 minutes of messages on the answerphone
One touch call blocking
QuickFind: 753931 | Mfr part code: 083158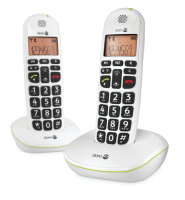 Easy to use cordless phones
Large backlit display
Big buttons & special font ensuring high visibility
Audio boost function
QuickFind: 383383 | Mfr part code: PHONEEASY 100W D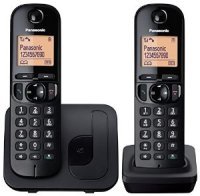 50-entry phonebook
Sound enhancement
With speakerphone
Nuisance call block
Black
QuickFind: 660990 | Mfr part code: KX-TGC212EB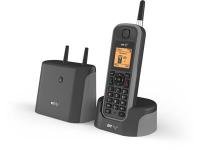 Cordless telephone
GAP compatible
Text messaging
Type II caller display
50 number calls list
QuickFind: 715593 | Mfr part code: 079482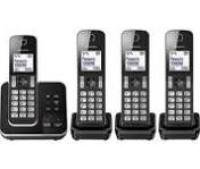 Cordless phone
Answering system with caller ID/call waiting
DECTGAP
Black, silver
QuickFind: 726829 | Mfr part code: KX-TGD324EB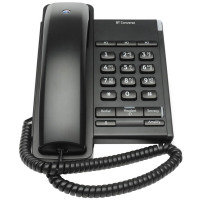 3 quick dial memories
3 ring tones
Headset socket
Inductive coupler
PBX compatible
QuickFind: 246142 | Mfr part code: 040206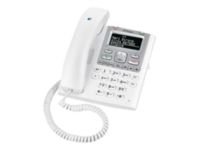 100 name & number directory
3 number speed dial
Calls list - 30 numbers
Hands free function with on hook dialing and volume control
QuickFind: 246145 | Mfr part code: 032115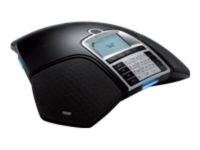 Plug and Play simplicity
SD recording function
Excellent sound quality in Scandinavian design
Spontaneous telephone conferences
OmniSound 2.0 - a sound sensation
QuickFind: 273802 | Mfr part code: 910101065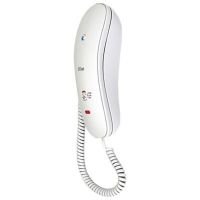 10 number memories
3 ringtones
Last number redial
Call transfer
Call waiting
QuickFind: 369178 | Mfr part code: 061125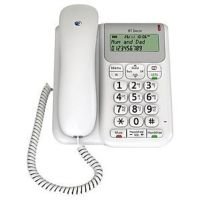 Call transfer, waiting and divert
50 number memories
3 ringtones
Last number redial
Caller display
QuickFind: 369182 | Mfr part code: 061127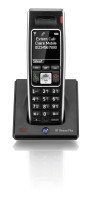 200 Name and Number Directory
Handsfree
Headset Socket
Caller Display Compatible
Text Message Compatible
QuickFind: 383272 | Mfr part code: 44714
Stylish cordless telephone
Answer machine
Loud and clear sound (24dB)
High contrast display
Hearing Aid Compatible
QuickFind: 383372 | Mfr part code: 6026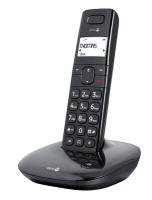 Loud and clear sound (24dB)
GAP compatible
Register a maximum of 6 phones to a single base
Hearing aid compatible
High contrast LCD display
QuickFind: 383378 | Mfr part code: 6022
Return to top
You will find a wide selection of telephones and systems specifically designed for fast-paced commercial environments as well as models more suited to the home or small office. Check out the full range and you will discover phones from all the leading brands including, of course, British Telecom.
Workers in the modern office need to be able to use their computer and keyboard whilst on the phone so headsets have become an essential piece of kit. Here at Ebuyer.com you will find a huge range of the very latest devices. Optimised to provide outstanding audio with crystal clear microphones, headsets are available from all the leading manufacturers including Sennheiser and Plantronics.
As well as telephones and headsets fax machines still have a role to play in some offices, and you will find a selection of machines here.
Lot's of choice at Ebuyer
Telephones and headsets are just a small part of the huge range of office electronics that we stock here at Ebuyer.com. Browse through the full range and discover great tech at unbeatable prices. Order today for free delivery within the UK (terms and conditions apply).