Backrests
Ergonomic Backrests from Ebuyer.com
Most of us are aware of the importance of posture when we are sat at a desk for hours on end. Our office chair and the way we sit in it can determine whether we suffer from back pain or can eradicate the aches and strains that comes from incorrect posture. Adding a backrest to our chair is a simple, cost-effective and reliable way to convert the chair into an ergonomic device easing any strain on our backs.
Read

more

less

...
Why you need a backrest
Anyone who works in an office spends a high percentage of their time sat in a chair. Which isn't all bad of course but it can lead to backache and pains. A backrest provides extra support and can help to prevent injury from stresses and strains.
The best backrests mould themselves to the users body, improves posture and increases comfort. And, on this page, you will find a range of backrests and posture managers specifically designed to comply with health & safety guidelines and to help eradicate back pain.
Ergonomics at Ebuyer.com
The value of ergonomics is well known and it can greatly increase the comfort, wellbeing and health of workers. And, here at Ebuyer, we have all the ergonomic products necessary to create a healthy working environment from screen risers to wrist supports. Check out the full range and take advantage of our low prices and fast UK wide delivery service.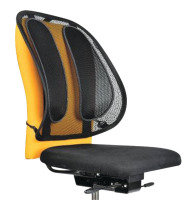 Fellowes Office Suites Mesh Back Support.
Provides stress-free all day comfort.
Reduces tension by maintaining the lumbar curve of your lower back....
QuickFind: 382453 | Mfr part code: 9191301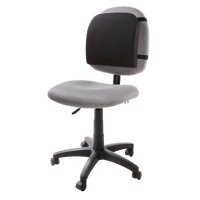 Back Rest
High-density memory foam
Temperature and pressure-sensitive foam
Easy-to-adjust
QuickFind: 249120 | Mfr part code: 82025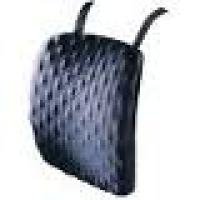 QuickFind: 249122 | Mfr part code: 82021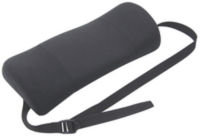 Fellowes portable lumbar support.
Supports back during extended periods of sitting.
High-density foam promotes neutral posture.
Adjustable straps hold cushion in place.
Soft brushed cover can be removed for cleaning.
QuickFind: 371777 | Mfr part code: 9190701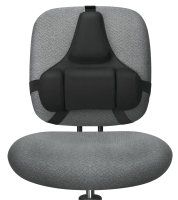 Mid spinal support with Memory Foam
Lower lumbar support with 3 memory foam sections
Tri-Tachment system eliminates the need for readjustment
Easy set up
QuickFind: 371779 | Mfr part code: 8037601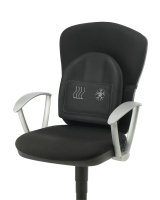 Gel lumbar pack conforms to individual users
Gel lumbar pack heats up in microwave or chills in refrigerator for...
Slim profile with soft touch fabric enhances personal comfort...
QuickFind: 371780 | Mfr part code: 9190001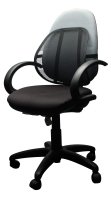 Prevents injury from stress and strain
Mesh construction offers perfect support
Improves posture
Aids comfort
Complies with health and safety regulations
QuickFind: 377180 | Mfr part code: KF15413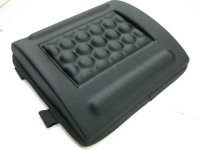 Prevents injury from stress and strain
Complies with health and safety regulations
High value and quality
QuickFind: 377181 | Mfr part code: KF15412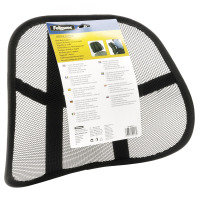 Reduces tension by maintaining the stress free lumbar curve
Gently moulds to your body's contours to provide max support
Mesh fabric allows air to circulate
QuickFind: 382451 | Mfr part code: 8036501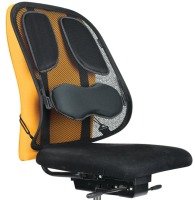 Mesh back support with added pads for extra support
Gently moulds to your body's contours
Vertically adjustable memory foam lumbar support
Tri-tensioning attachment
QuickFind: 382452 | Mfr part code: 8029901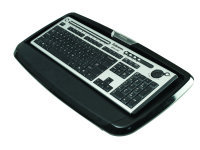 QuickFind: 433619 | Mfr part code: 8063702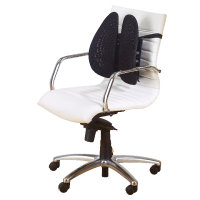 Ergonomic back rest
Provides comfort and support for your spine
Helps to improve posture
Adjusts to fit almost any chair
QuickFind: 744850 | Mfr part code: K60412WW