Document Holders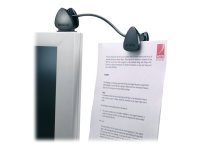 Easily attaches to laptops, TFT or CRT monitors
Flexible gooseneck helps ensure comfortable document positioning...
Small size slips into laptop cases for improved portability
QuickFind: 230012 | Mfr part code: 62081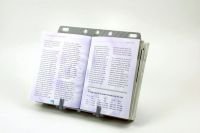 Designed for planners & large manuals
Two adjustable clips hold pages open
Nine height adjustments
Easel-style holder with non-skid base
Folds flat for easy storage or transportation
QuickFind: 363335 | Mfr part code: 21140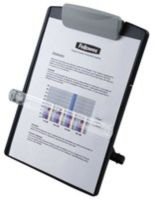 Desktop Copyholder, the ultimate solution for handling your copy....
With built in arms to support computer forms, an adjustable clip...
QuickFind: 371752 | Mfr part code: 9169701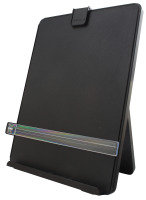 Fellowes workstation document holder 21106.
Holds up to 125 sheets of A4 paper at a time and includes a removable line...
Height and angle adjustable.
QuickFind: 371755 | Mfr part code: 21106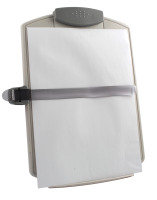 An economical and functional freestanding holder, allowing you to...
Features include a clip to hold pages firmly in place and folds flat for...
Suitable for A4 size papers.
QuickFind: 377152 | Mfr part code: 21126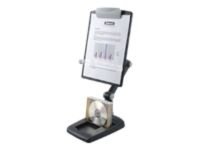 Free standing, weighted base copyholder allows you to position your...
The faceplate can be converted from portrait to landscape to allow for...
QuickFind: 382438 | Mfr part code: 9169801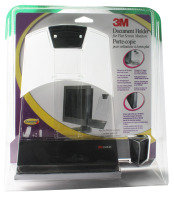 3M DH445 Flat Panel Document Holder- LCD/CRT Monitors.
Sleek, lightweight document holder for flat panel monitors, keeps...
QuickFind: 382812 | Mfr part code: DH445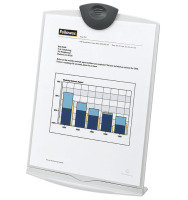 Compact, multi-functional Document Holder for desktop or portable...
Made of sturdy, impact-resistant plastic
Six viewing angles help the user maximise personal comfort
QuickFind: 371757 | Mfr part code: 20000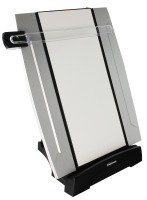 Desktop Copyholder places document at eye level to prevent neck...
Includes dry erase memo board.
Adjustable clip holds up to 150 sheets.
Folds flat and can be used as a clipboard.
QuickFind: 372117 | Mfr part code: 8033205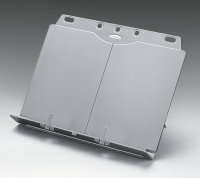 Fellowes Booklift document holder 21140.
Designed for planners, large manuals, A4 ring binders or reference...
Two adjustable clips hold pages open at the desired location....
QuickFind: 382437 | Mfr part code: 21140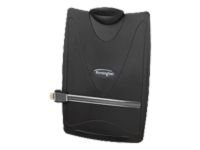 Easel style copyholder
Four angle settings
Adjustable to suit your own needs
Holds up to 50 pages
Folds flat for easy storage or transportation
QuickFind: 233896 | Mfr part code: 62411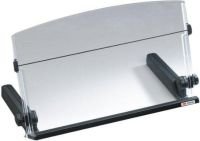 Versatile angle and height adjustment
18" wide clear backplate keeps monitor in full view
Holds books, catalogues and landscape documents
Elastic Line Guide expands to hold thick documents
QuickFind: 364069 | Mfr part code: DH640