Office Cleaning and Janitorial Supplies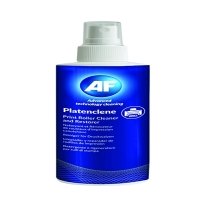 Rubber roller restorer for printers and fax machines
Non-toxic, non-flammable solvent spray
Restores grip and flexibility to rollers for improved performance...
£1.98 inc. vat
£2.09
save £0.11
£1.65 ex. vat
£1.74
save £0.09
View Product
QuickFind: 482888 | Mfr part code: PCL100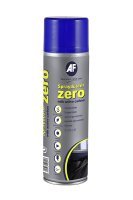 420ml aerosol
Non-flammable
Sprayduster with 3 power settings
For cleaning dust from inaccessible areas
QuickFind: 773596 | Mfr part code: ASDZ420D
Microfibre surface effectively cleans spills and dust
Clean dirt when moist without chemicals
Use dry to shine hard surfaces
Can be machine washed up to 300 times
QuickFind: 438202 | Mfr part code: EM34GN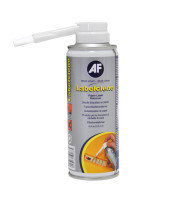 Ideal for removing adhesive paper labels without leaving a residue...
Suitable for use on wood, metal, glass & most plastics
Pleasant orange fragrance
QuickFind: 371003 | Mfr part code: ALCL200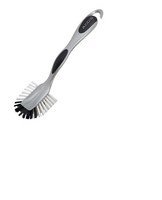 Addis Ultra Grip Washing-up Brush.
Metallic effect washing up brush with nylon bristles and integral...
For matching washing-up bowl see AG05880.
Colour - Metallic Grey.
QuickFind: 371049 | Mfr part code: 501120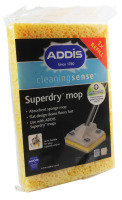 Refill for use with Addis superdry mop.
QuickFind: 371050 | Mfr part code: 9586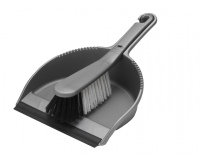 Addis Dustpan and Brush Set.
Stylish set with a rubber lip on the dustpan for easy collection of dirt...
Colour - Metallic Silver.
QuickFind: 371053 | Mfr part code: 510390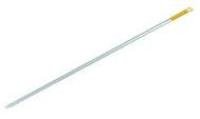 Mop handle - aluminium 54ins mop handle with colour co-ordinated screw...
Yellow.
QuickFind: 373329 | Mfr part code: 540YL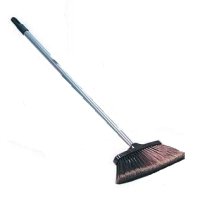 Plastic lobby soft bristle brush.
QuickFind: 373330 | Mfr part code: HDLB01
Slip caution sign printed on side
Strong polypropylene construction for durability
15 litre bucket capacity
Colour: red
QuickFind: 373343 | Mfr part code: SM15RD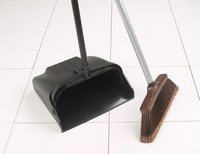 Plastic Lobby Dustpan.
Handy dustpan with a self opening/closing lid.
For the matching brush see CNT91000.
Colour - grey.
Shown in black.
QuickFind: 373349 | Mfr part code: HDLP01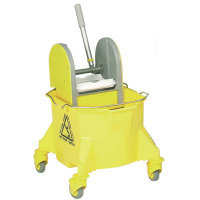 All plastic combo mopping unit.
Complete with a 15 litre bucket with steel handle, 50mm castors and side...
Colour - Yellow.
QuickFind: 373350 | Mfr part code: KS15YL
Maxima All Purpose Cloth.
All purpose cloths suitable for all office and kitchen cleaning....
Size: 480 x 355mm.
Colour: Red.
QuickFind: 373413 | Mfr part code: KECORYR
Domestos Thick Multi-Use Bleach
Kills all known germs
Clings to surfaces for longer contact time
Size: 750ml
QuickFind: 373590 | Mfr part code: 6070120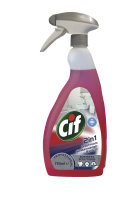 Cif Professional Washroom 2-in-1 Cleaner.
Removes limescale, dirt and soap residue giving a sparkling result....
Size: 750ml.
QuickFind: 373593 | Mfr part code: 7517907