Mops and buckets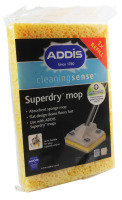 Refill for use with Addis superdry mop.
QuickFind: 371050 | Mfr part code: 9586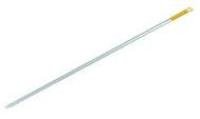 Mop handle - aluminium 54ins mop handle with colour co-ordinated screw...
Yellow.
QuickFind: 373329 | Mfr part code: 540YL
Slip caution sign printed on side
Strong polypropylene construction for durability
15 litre bucket capacity
Colour: red
QuickFind: 373343 | Mfr part code: SM15RD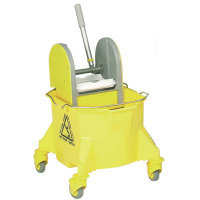 All plastic combo mopping unit.
Complete with a 15 litre bucket with steel handle, 50mm castors and side...
Colour - Yellow.
QuickFind: 373350 | Mfr part code: KS15YL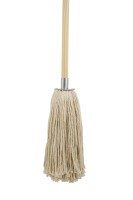 Mop head for wooden mop handle
Made from pure yarn for durability and absorption
Galvanised socket for long-lasting use
For use on a variety of floors
QuickFind: 435833 | Mfr part code: VOW/PY16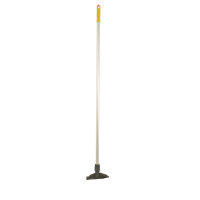 Kentucky mop handle and clip
For use with Kentucky mop heads
Ideal for cleaning commercial and public spaces
Hardwearing and durable
Clip allows easy replacement of mop heads
QuickFind: 435840 | Mfr part code: VOW/VZ20511Y/C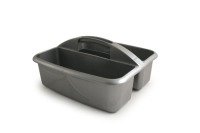 Cleaning caddy for easy transporting of cleaning products
Ideal for carrying cleaning materials such as cloths, dusters and...
Two compartments
QuickFind: 435846 | Mfr part code: VOW/CARRY01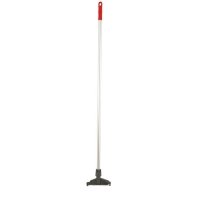 Kentucky mop handle and clip
For use with Kentucky mop heads
Ideal for cleaning commercial and public spaces
Hardwearing and durable
Clip allows easy replacement of mop heads
QuickFind: 435849 | Mfr part code: VOW/VZ20511R/C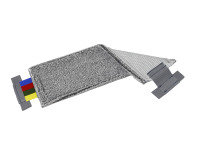 Flat mop head replacement for the Vileda UltraSpeed Mop
Perfect for wet scrubbing
Extra hard brush pile for cleaning really stubborn dirt
QuickFind: 436320 | Mfr part code: 122500
Supermop head for efficient cleaning
Binding agent helps slow down bacterial growth
Lemon shaped head ideal for awkward corners
Designed to release dirt quickly when rinsed
QuickFind: 436329 | Mfr part code: 137905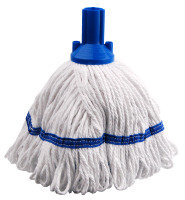 Mop head made from a blend of bleached cotton and synthetic yarns...
Highly durable
250g weight and designed to be far-reaching
Good quality floor mop for heavy cleaning
QuickFind: 438200 | Mfr part code: YLXB2501P

54 inch long mop handle
White plastic handle for easy grip
Strong metal pole for heavy mopping
Fits with Big White Exel Mop Heads
For use in the home, office or commercial space
QuickFind: 438206 | Mfr part code: YYXW5405L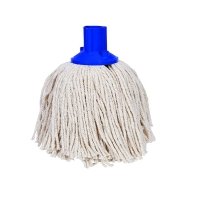 Mop head made from a cotton and polyester blend
Highly durable pack of 10 mop heads
Traditional styled mop head weighing 250g
Good quality floor mop for heavy cleaning
Can be used wet or dry
QuickFind: 438210 | Mfr part code: PYBU2510L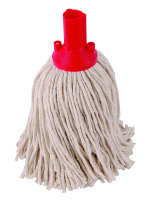 Mop head made from a cotton and polyester blend
Highly durable pack of 10 mop heads
Traditional styled mop head weighing 250g
This is a concentrated product, apply sparingly and evenly
QuickFind: 438216 | Mfr part code: PYRE2510L
QuickFind: 787416 | Mfr part code: PJYY1420I