Accessories
Specially formulated oil
Prolongs the life of your shredder
For use on Cross Cut shredders
350ml bottle
QuickFind: 113914 | Mfr part code: 35250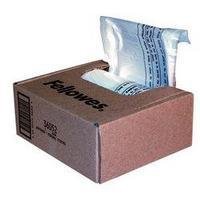 Convenient bags keep work areas clean
Easy-to-use dispenser box & extra-long wire ties
100 bags per box
100% recyclable
QuickFind: 372024 | Mfr part code: 3605201
Rexel Shredder Lubricant 473ml.
Recommended for Rexel Large Office, Mercury Departmental & Wide Entry...
Not for Auto+ models.
QuickFind: 376617 | Mfr part code: 1760049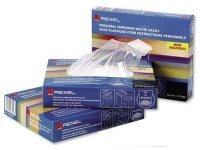 Rexel Waste Sacks.
Plastic waste sacks for convenient collection and handling of...
Useful for storage if shredded material is to be recycled or re-used as...
QuickFind: 376621 | Mfr part code: 40095
ShredMaster Shredder Oil
For Auto Oil Systems Only
Ready to use
1 Litre Bottle
QuickFind: 376631 | Mfr part code: 4400050
Q Connect shredder oil
Prolongs the life of your shredder
Helps reduce service costs & shredder noise
150ml aerosol
QuickFind: 378081 | Mfr part code: KF14455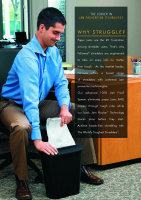 Suitable for any shredder
Transparent waste bags
148 Litre capacity
50 Pack
QuickFind: 382467 | Mfr part code: 36056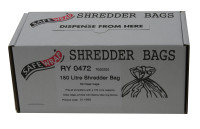 Shredder bags to fit most models
Durable polythene construction
Supplied in a box for easy storage
Capacity: 150 litres
QuickFind: 436094 | Mfr part code: RY0472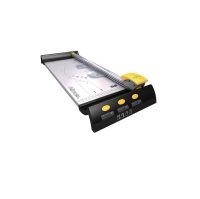 Ideal for moderate use in the Home Office
Cuts up to 10 sheets (80gsm) at a time
Cuts A3 & A4 size paper for added flexibility
Full metal cutting base with integrated anti-slip feet
QuickFind: 615061 | Mfr part code: 5410301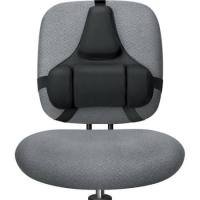 QuickFind: 696544 | Mfr part code: 8041801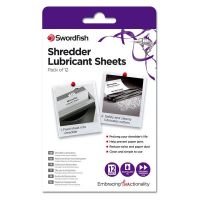 Prolongs the life of your shredder
For use with cross cut or microshred shredder
Easy to use
No mess
1 Year supply
QuickFind: 202299 | Mfr part code: 40015
Suitable for Fellowes Shredders
With up to 150 litre bin capacity
Pack 50
QuickFind: 372023 | Mfr part code: 36055
Prolong the life of your shredder
Distribute the oil evenly to all cutters
Safe for use with all shredders
The easiest way to oil your shredder
Recommended to use 1 per month
QuickFind: 376616 | Mfr part code: 2101949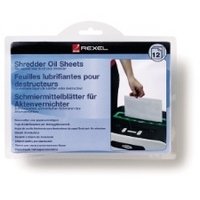 Prolong the life of your shredder
Distribute the oil evenly to all cutters
Safe for use with all shredders
The easiest way to oil your shredder
1 Years supply
QuickFind: 376620 | Mfr part code: 2101948
Rexel Auto+ Recycling Waste Sacks
The first recyclable shredder waste bag
Easy seal & suitable for recycling
20 Pack
Suitable for Auto+ 250 only
QuickFind: 376623 | Mfr part code: 1765029EU