Biscuits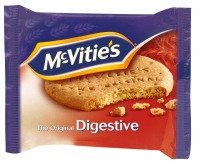 Digestive Mini Pack.
Individual portion packs
Contains 2 McVities Digestive Wheatmeal Biscuits
48 Pack
Great for catering events
QuickFind: 373005 | Mfr part code: A06075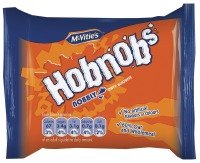 McVities HobNobs
Nobbly oaty biscuits with a great crunchy taste
Described as the S.A.S of Biscuits!
48x Twin packs
Buy in bulk and save!
QuickFind: 373008 | Mfr part code: A07383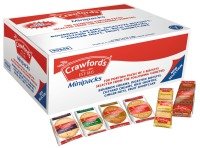 Crawfords Mini Biscuit Packs
100 assorted portion packs
6 varieties: Bourbon, Digestive, Oat, Wholemeal, Rich Shorties, Jam...
Ideal for the office or boardroom
£15.49 inc. vat
£19.99
save £4.50
£15.49 ex. vat
£19.99
save £4.50
View Product
QuickFind: 373012 | Mfr part code: A06059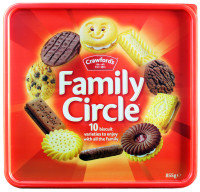 Family Circle Biscuits.
An assortment of delicious biscuits supplied in a 720g resealable box....
QuickFind: 373015 | Mfr part code: A07001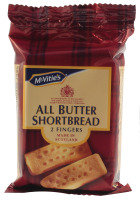 McVities All Butter Shortbread Biscuits.
Individual packs each containing 2-fingers
48 Packs
QuickFind: 373007 | Mfr part code: A05021

Fairtrade Caramelised Biscuits
Individually wrapped
A true luxury biscuit
Perfect with coffee or on its own
300 Pack
QuickFind: 381471 | Mfr part code: A03923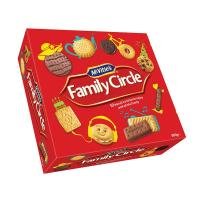 A huge variety of biscuits, from luxury chocolate to plain treats...
Ten types of biscuit to choose from
Perfect for a sneaky treat
Ideal for meetings or the tea trolley
QuickFind: 760974 | Mfr part code: A07747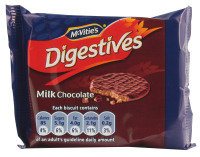 McVities chocolate digestive biscuits.
Wheatmeal biscuits with a milk chocolate coating
48x Twin pack
Buy in bulk and save!
QuickFind: 373010 | Mfr part code: A07384
Crispy wafer fingers covered with milk chocolate
Foil fresh for extra crispiness
Slender crispy wafer fingers covered with creamy milk chocolate...
Have a break. Have a KitKat.
QuickFind: 391250 | Mfr part code: 41092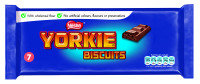 Comes in a pack of seven bars, foil wrapped for freshness
Great for sharing to give everyone a boost during a tough day...
QuickFind: 433729 | Mfr part code: 12130127