Sugar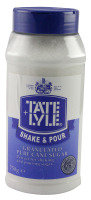 Tate and Lyle Shake and Pour Sugar Dispenser
750g
Ideal for refilling sugar bowls
Can also be used to pour or shake over desserts
QuickFind: 384374 | Mfr part code: KTPTLSS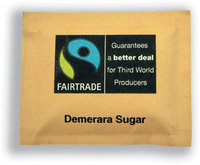 Certified by Fairtrade: a fairer deal for farmers
Individually wrapped: great for meetings and coffee shops
Pack of 1000
QuickFind: 436471 | Mfr part code: A03621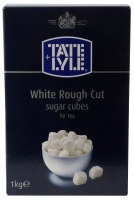 Tate and Lyle white rough cut sugar cubes.
Pure sugar cane in cubes.
1KG boxes.
QuickFind: 373019 | Mfr part code: A03902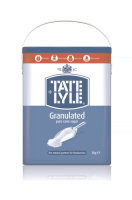 Tate and Lyle Granulated Sugar
Ideal for use in high traffic kitchen areas
For sweetening food and drink
3kg bag
£5.45 inc. vat
£9.96
save £4.51
£5.45 ex. vat
£9.96
save £4.51
View Product
QuickFind: 376290 | Mfr part code: TS165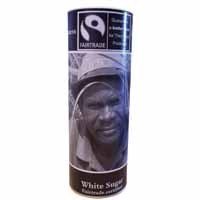 Fairtrade Sugar Dispenser (800g).
Handy dispenser containing white sugar, ideal for pouring or shaking....
QuickFind: 381469 | Mfr part code: A03642
ITS White Sugar Sachets
1000 Pack
QuickFind: 384373 | Mfr part code: A00889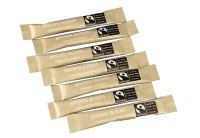 Brown sugar sticks for the sweetening of drinks
Suitable for tea and coffee
Supplied in a pack of 1000
QuickFind: 436469 | Mfr part code: SJ957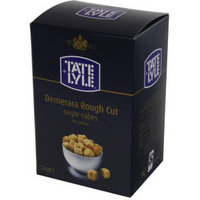 Brown sugar for sweetening drinks
Unrefined with large grains
Made from the natural juice of sugar cane
Supplied in cubes
QuickFind: 615859 | Mfr part code: A03903
ITS Brown Sugar Sachets.
1000 Pack
QuickFind: 384372 | Mfr part code: A00890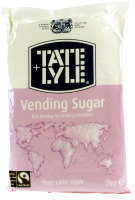 Tate and Lyle White Vending Sugar
2Kg pack
QuickFind: 384375 | Mfr part code: A00696

Certified by Fairtrade: a fairer deal for farmers
Individually wrapped: great for meetings and coffee shops
Bulk pack of 1000 for caterers
QuickFind: 436468 | Mfr part code: A03622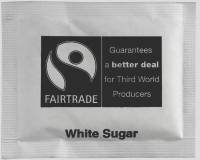 Certified by Fairtrade: a fairer deal for farmers
Individually wrapped: great for meetings and coffee shops
Pack of 1000
QuickFind: 436472 | Mfr part code: A03620