Literature Displays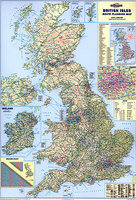 British Isles Motoring Map.
Motorways, primary and A and B roads depicted with insets showing...
Size: 50x35.
Scale - 12.
QuickFind: 379954 | Mfr part code: BIM
QuickFind: 800261 | Mfr part code: 46901
QuickFind: 800264 | Mfr part code: 48000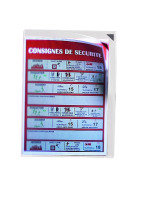 Tarifold Hanging Pockets.
Repositionable self-adhesive A4 pockets, open on two sides for quick...
Hold up to 10 A4 80gsm sheets of paper.
Top corner is secured by a small magnet.
QuickFind: 379776 | Mfr part code: 194770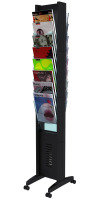 Double-sided literature presentation display
16 compartments for A4 display (8 per side)
Metal structure with plastic shell
Sits on four castors for mobility
QuickFind: 438570 | Mfr part code: F276N01
QuickFind: 800269 | Mfr part code: CP074YTCRY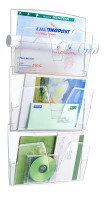 CEP Crystal Reception Wall File.
Cutaway front section enables easy access.
Cutaway sides and envelope notches.
Each file accepts documents up to 240x320mm in size including...
QuickFind: 373232 | Mfr part code: 170 CRYSTAL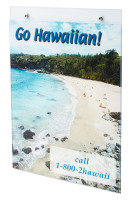 Ideal for internal notices and signs - near the copier, reception,...
Drilled for wall mounting, loads from top.
A4 portrait.
QuickFind: 373515 | Mfr part code: DE470YTCRY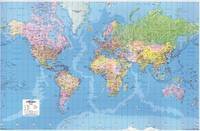 Giant world political map featuring countries clearly defined with...
Main cities and towns clearly marked.
Time zone clocks, country flags and statistics.
Size 830 x 1200mm.
QuickFind: 379955 | Mfr part code: GWLD
QuickFind: 800262 | Mfr part code: 47001