Gaming Eyewear
Category
Subcategory
Price
Gaming Eyewear from Ebuyer.com
Reduce eyestrain and eliminate distortion and filter out harsh light with innovative and stylish eyewear. Designed for gamers these glasses usually have an anti-reflective layer which reduces glare. Very important if you are spending long sessions in front of the screen. Order today to take advantage of our low prices and fast delivery.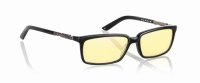 One piece front construction eliminates all welds, screws and other...
Lightweight construction and proper weight balance guarantee long...
QuickFind: 567900 | Mfr part code: CE-HAU-00101
Customers Who Viewed These Products Also Viewed