Joysticks and Steering Wheels
Category
Subcategory
Brand
Price
Joysticks and Steering Wheels from Ebuyer.com
Get the most from your racing and action games with our selection of joysticks and steering wheels for consoles and PCs. These precision controllers provide a realistic gaming experience giving the gamer much more control than with a normal gamepad. Check out the selection of devices by scrolling down the page. Don't miss out on our great prices. Order your new device today and we could deliver it to you tomorrow (terms and conditions apply).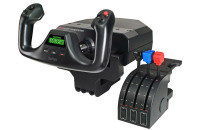 Realistic yoke controls
Stainless steel yoke shaft
Three-axis lever throttle quadrant
POV hat, 14 button controls, and three-position mode switch
QuickFind: 766122 | Mfr part code: 945-000004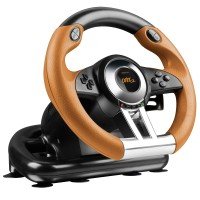 For PS3
Highly Realistic Gaming Experience
Superior Control When Racing
Perfect Steering Precision
Powerful Force-vibration Effects
QuickFind: 502997 | Mfr part code: SL-4495-BKOR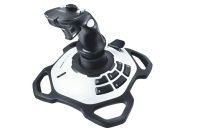 Rapid-fire trigger
12 programmable buttons
Precision twist rudder control
8-way hat switch
Stable, weighted base
QuickFind: 579609 | Mfr part code: 942-000031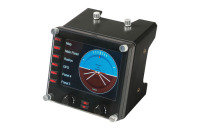 15 Different Readouts in 1 Compact Box
Easy Transitions
Fully Customizable To Meet Your Needs
QuickFind: 766121 | Mfr part code: 945-000008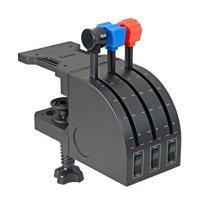 3 axis levers
6 buttons
Ideal for Side-by-Side Configuration
Fully Customizable to Meet Your Needs
QuickFind: 766123 | Mfr part code: 945-000015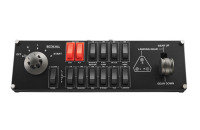 Upgrade your flight simulation experience for Microsoft FSX with the...
an ideal way to expand the number of controls for your flight simulation...
QuickFind: 766124 | Mfr part code: 945-000012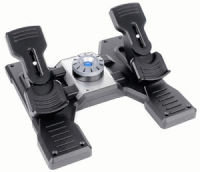 QuickFind: 767070 | Mfr part code: 945-000005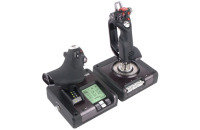 Precise Combat Flight Sim Action
Dual-Spring Centering Mechanism
Advanced Grip Adjustment System
3D Twist with Rudder Lock
Multifunction LCD Display
QuickFind: 767071 | Mfr part code: 945-000003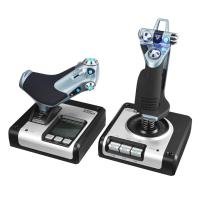 Non-contact technology
Multifunction LCD display
3D twist with rudder lock
5-position grip system
282 programmable commands over 3 modes
QuickFind: 767073 | Mfr part code: 945-000006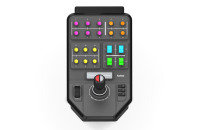 Side panel loader control stick
Set-and-forget cruise control speed dial and 37 programmable buttons...
Durable clamp
Open game compatibility
QuickFind: 775208 | Mfr part code: 945-000014