Keyboard & Mouse Desksets
Wireless keyboard and mouse desksets
Many of the keyboard and mouse desksets available from Ebuyer.com are wireless for maximum convenience. And, with their expanded range, the new keyboards and mice from manufacturers such as Microsoft and Logitech, can easily be used in the home or office.
Read more...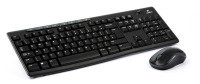 Advanced 2.4 GHz wireless
Carry-around mouse
Full-size, spill-resistant keyboard
Extended battery life
£ 19.46 inc. vat
£21.99
save £2.53
£16.21 ex. vat
£18.32
save £2.11
View Product
QuickFind: 521890 | Mfr part code: 920-004523

Comfortable,quiet typing
Sleek yet sturdy,spill-resistant design
High-definition optical mouse
Plug-and-play USB connections
Easy-to-read key
QuickFind: 222455 | Mfr part code: 920-002552

Bundle includes:
Black Wired USB Multimedia Keyboard - UK Layout
Black Wired USB Optical Scroll Mouse
QuickFind: 160333 | Mfr part code: APB-00006
Full-size UK Keyboard with Windows shortcut keys
Bundled 3-button optical sculptured 3-button mouse
QuickFind: 761649 | Mfr part code: KM9014
Advanced Encryption Standard (AES) 128-bit encryption
Quiet-touch keys
Easy,reliable plug-and-play transceiver
Easy-access hot keys
£ 32.99 inc. vat
£38.54
save £5.55
£27.49 ex. vat
£32.11
save £4.62
View Product
QuickFind: 725626 | Mfr part code: PT3-00006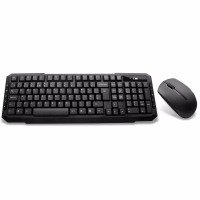 Ergonomic design
USB Nano Receiver Included
Enhanced Multimedia Keys
Fantastic Longevity
Plug and Play
QuickFind: 760871 | Mfr part code: KBMS-BUILDERW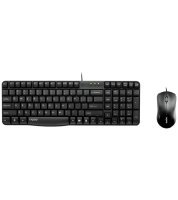 Spill-resistant keyboard design
Num pad & Fn multimedia hotkeys
1000 DPI optical mouse
3 mouse buttons
No driver or setup needed
QuickFind: 796633 | Mfr part code: 14721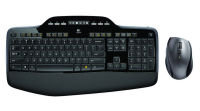 Dip into comfort
Power-packed
Scroll with it
Incurve keys
Low profile, longer key travel
£ 78.81 inc. vat
£85.84
save £7.03
£65.67 ex. vat
£71.53
save £5.86
View Product
QuickFind: 196683 | Mfr part code: 920-002429

2.4Ghz wireless tech for improved wireless range
full-size UK layout with arrow keys/numberpad
full-size wireless laser mouse
Tiny USB receiver, single receiver for both devices
QuickFind: 235115 | Mfr part code: 920-002606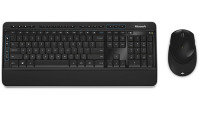 Built in palm rest
Wireless freedom and convenience
Customizable shortcut keys
BlueTrack technology
QuickFind: 728089 | Mfr part code: PP3-00006
Reliable 5GHz wireless connection
Up to 10m range & 360 coverage
Spill-resistant keyboard design
Fn multimedia hotkeys
Adjustable 1000 DPI optical mouse
QuickFind: 796629 | Mfr part code: 11013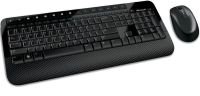 Wireless 2.4Ghz for enhanced wireless range
Features Advanced Encryption Standard (AES) tech
Full size UK keyboard with numberpad/arrow keys
Full size wireless mouse with Bluetrack technology
Bluetrack mouse works on virtually any surface
QuickFind: 269152 | Mfr part code: M7J-00020
Contemporary design
Impressive battery life
Compatible with Windows 7
QuickFind: 734172 | Mfr part code: 580-ADFZ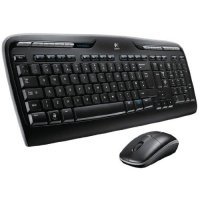 Sleek, comfortable design
Multimedia Hot Keys
Portable Wireless Mouse
Advanced 2.4 GHz wireless
QuickFind: 363423 | Mfr part code: 920-003986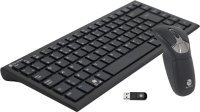 QuickFind: 453806 | Mfr part code: GYM1100CKUK-USBPSU
Return to top
Having a wireless keyboard and mouse reduces clutter on your desk giving you more space in which to work. And they also allow you to be flexible where you work as they have a range of anything up to thirty feet.
Other desksets
If you don't need a wireless keyboard and mouse a traditional wired deskset can represent great value-for-money. And with their plug and play connectivity these desksets are very easy to use.
Find a great deal at Ebuyer
We have great deals every day here at Ebuyer.com. Order your keyboard and mouse deskset today and we can deliver tomorrow* â€" direct to your door!
* Terms and conditions apply.