2.0 Speaker Systems
Subcategory
Brand
Price
For anyone who wants to enjoy good quality stereophonic sound, without having to spend much money, then 2.0 speaker systems could be the ideal choice.
At Ebuyer.com, we offer a variety of 2.0 speaker systems from many of the UK's leading brands, like Sony, Logitech and Creative Labs.
You can opt for small USB devices, which are perfect for use with a desktop computer.
Read

more

less

...
Meanwhile, larger speakers with high-definition sound may be the best choice for an entertainment system.
What's more, you can even find wireless speakers that use Bluetooth technology to play music from computers and other devices like smartphones and tablets. Plus they can help to keep your desk looking tidy.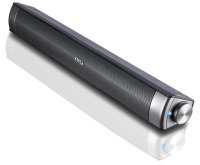 Stylish, horizontal speaker that can be placed below your monitor...
2 x 3W speakers
USB powered
Headphone connection
£12.99 inc. vat
£19.98
save £6.99
£10.82 ex. vat
£16.65
save £5.83
View product
QuickFind: 657666 | Mfr part code: EBBR-2Y0
Enjoy rich sound
Control at your fingertips
Listen in privacy
Dimensions (HxWxD) 151.5X 84.5X76 mm
£17.49 inc. vat
£18.98
save £1.49
£14.57 ex. vat
£15.81
save £1.24
View product
QuickFind: 657513 | Mfr part code: 980-000816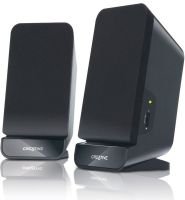 Sleek and compact desktop speakers
Built-in bass port to deliver deep and rich bass
Magnetically-shielded,Will not interfere with TV/monitor
Ideal for use with your MP3player, notebook or PC
QuickFind: 199363 | Mfr part code: 51MF1635AA001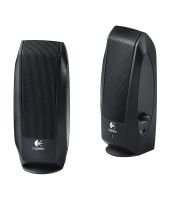 Speaker Power: RMS 2.2 W total
Amber LED on when power on
Adjustable volume up/down
3.5 mm headphone jack
5ft cable between 2 satellite speakers
£14.49 inc. vat
£16.49
save £2.00
£12.07 ex. vat
£13.74
save £1.67
View product
QuickFind: 129430 | Mfr part code: 980-000010
Top-of-the-line two-piece speaker system
Pro quality woofer drivers and high-tech tweeters
Front-mounted controls for convenient
16 Watts RMS per channel, total 32W RMS
QuickFind: 158663 | Mfr part code: 51MF1615AA003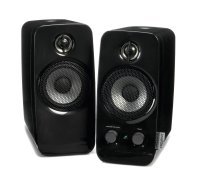 Dedicated tweeter, great high frequency performance
BasXPort - No Subwoofer required
Easy accessible tone and volume control
Headphone connection
£32.99 inc. vat
£35.00
save £2.01
£27.49 ex. vat
£29.16
save £1.67
View product
QuickFind: 132370 | Mfr part code: 51MF1600AA001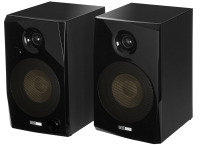 Full function remote control
Intuitive Bluetooth pairing
2x30W / 2x60W output
Accessory pack (incl. USB connecting lead)
180 x 215 x 295mm cabinet
QuickFind: 691232 | Mfr part code: EBBYTU5Y01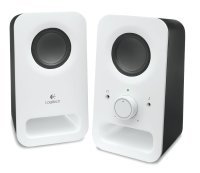 Includes two times 2-inch (5 cm) drivers
Features 3.5 mm audio input and 3.5 mm auxiliary line
Integrated controls
Built-in headphone jack
QuickFind: 656298 | Mfr part code: 980-000817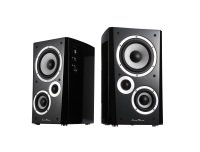 High definition stereo speaker system with clear sound.
Built-in power amplifier in stereo bookshelf cabinet.
QuickFind: 702316 | Mfr part code: MI-X5