Portable Bluetooth Speakers
Bluetooth speakers from Ebuyer.com
Enjoy music the convenient way with a Bluetooth speaker. With both portable and fixed models these stylish devices produce outstanding sound. Common features include remote or touch control, long battery life, and easy paring with your Bluetooth device. Use with your MP3 player, tablet, or smartphone. Some of our Bluetooth speakers also boast NFC for extra functionality. Scroll down the page to see just some of the speakers we have available here at Ebuyer. Order today for fast delivery within the UK.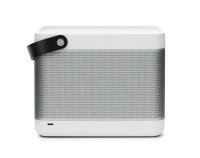 50 to 20,000Hz
USB, mini-jack, mains, Ethernet
Mini-jack/USB 8-hour rechargeable battery
Airplay Enabled
Refurbished Item
£ 199.98 inc. vat
£330.98
save £131.00
£166.65 ex. vat
£275.81
save £109.16
View Product
QuickFind: 789033 | Mfr part code: BAO1290925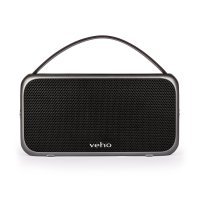 Connects with smartphones, tablets, MP3 player or any other Bluetooth...
Powerful 1300mAh battery for up to 10 hours playback time
QuickFind: 781328 | Mfr part code: VSS-014-M7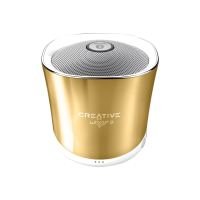 QuickFind: 800159 | Mfr part code: 51MF8230AA003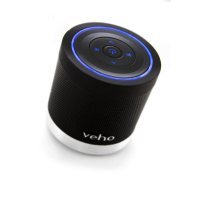 Ultra Small and portable with stereo BIG sound
Two 2.2 Watt speakers
Wireless touch control on speaker
Also Supports 3.5mm Line In and Upto 16GB Micro SD
Volume & Track control on speaker
£ 21.38 inc. vat
£25.65
save £4.27
£17.81 ex. vat
£21.37
save £3.56
View Product
QuickFind: 412375 | Mfr part code: VSS-009-360BT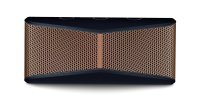 Enjoy your favourite music on the go
Calls + control
Up to 5Hrs Battery Life
Designed for performance
Extended playtime with a Rechargeable Battery
QuickFind: 668755 | Mfr part code: 984-000394
Creative Woof 3 - speaker - for portable use - wireless
Microphone, USB host, microSD card reader
Hands-Free Function
6.5 cm x 6.8 cm x 7.5 cm
QuickFind: 778935 | Mfr part code: 51MF8230AA000
Bluetooth wireless speaker with NFC
Dust and water protection
Loud stereo audio
Oversized front bass radiator big speaker bass
Answers your calls with speakerphone
QuickFind: 778945 | Mfr part code: 51MF8200AA001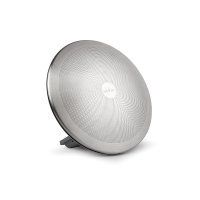 Easy to pair speaker connects with smartphones, tablets, MP3 players...
Rich, detailed sound with dual passive subwoofers from the built-in 2 x...
QuickFind: 781558 | Mfr part code: VSS-015-M8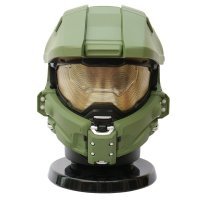 Features the iconic sound of Masterchief
Eyes light up when switched on
Subwoofer built in
Powerful bass
31cm in height (1 foot)
£ 134.99 inc. vat
£169.98
save £34.99
£112.49 ex. vat
£141.65
save £29.16
View Product
QuickFind: 801098 | Mfr part code: MC01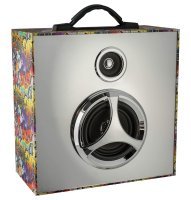 Up to 4 hours playtime
Bluetooth plays up to 10 meters
LED lights flash to music beat
Built in Amplifier
Play music via SD memory card also.
QuickFind: 802055 | Mfr part code: JI-2036
QuickFind: 805558 | Mfr part code: 44404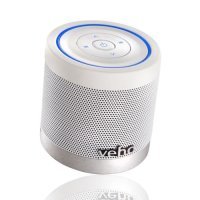 Ultra Small and portable with stereo BIG sound
Built in Li-ion Rechargeable Battery
Volume & Track control
QuickFind: 546214 | Mfr part code: VSS-747-360BT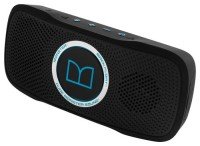 Bluetooth
Waterproof
Aux in & USB with Play & Charge
Up to 8 hours battery life
QuickFind: 718504 | Mfr part code: 129278-00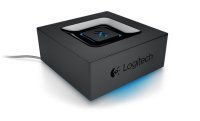 Multipoint Bluetooth pairs smartphone and tablet simultaneously...
Convenient and one push pairing button
Works with PC speakers, home stereo systems and AV receivers
QuickFind: 743834 | Mfr part code: 980-000913
Bluetooth wireless speaker with NFC
Dust and water protection
Loud stereo audio
Oversized front bass radiator big speaker bass
Answers your calls with speakerphone
QuickFind: 778941 | Mfr part code: 51MF8200AA006