USB Cards
USB cards from Ebuyer.com
Your PC can never have too many USB ports. USB is the easiest and most popular way to connect an external device to a computer. The technology is used in everything from printers, external hard drives and pen drives, through to digital cameras, speakers, mobile phones and e-book readers. If your computer doesn't have a USB card, or if it has an outdated unit, you may want to install a new one. Here at Ebuyer.com, we offer a wide range of USB cards for you to choose from, whether you have a laptop or desktop computer. Order today for fast delivery within the UK.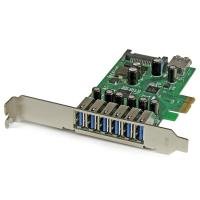 Unique dual-profile design fits standard and low-profile computers...
Get up and running quickly with native OS support in Windows 8.1, 8, and...
QuickFind: 709033 | Mfr part code: PEXUSB3S7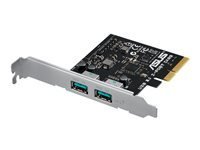 USB Adaptor
USB 3.1 X 2
PCIe x 4
Transfer rate 10GBPS
QuickFind: 706149 | Mfr part code: USB 3.1 2-PORT CARD
PCI Express USB Adapter
SuperSpeed (5.0Gbps)
2 x USB 3.0
QuickFind: 454212 | Mfr part code: USB-2PCI-3.0
4 external USB 2.0 ports and 3 internal USB 2.0 port/headers
High Speed USB 2.0 compliant, with support for data transfer rates up to...
Backwards compatible with USB1.1/1.0 devices
QuickFind: 184689 | Mfr part code: PCIUSB7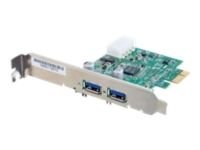 Add two USB 3.0 SuperSpeed ports with transfer rates up to 10 times...
QuickFind: 244003 | Mfr part code: 81642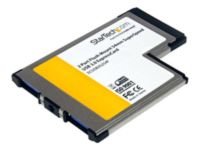 Add two flushmount USB 3.0 ports to your ExpressCard-enabled laptop...
Compatible with Dell Latitude E5530
2 Port Flush Mount 54mm ExpressCard USB 3.0 Card Adapter with UASP...
QuickFind: 269729 | Mfr part code: ECUSB3S254F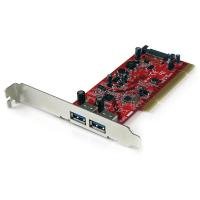 Add 2 SuperSpeed USB 3.0 ports to a computer through a PCI slot...
Compatible w/ Dell OptiPlex 7010 and HP Compaq dc7800
QuickFind: 452583 | Mfr part code: PCIUSB3S22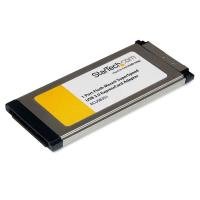 Unique flush-mount form factor design
UASP support for more efficient data transfer
Backward compatible with USB 2.0/1.x devices
Works with most Windows based operating systems
QuickFind: 495116 | Mfr part code: ECUSB3S11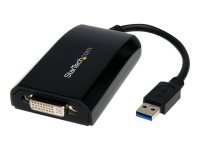 Connect an additional HDMI display to your USB 3.0 Mac or PC with video...
Works with Mac OSX & Windows 7/8 USB computers and HDMI equipped...
QuickFind: 501029 | Mfr part code: USB2DVIPRO2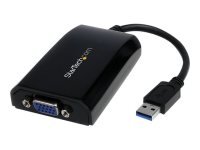 Optimal performance at 1920x1200 and ideal for use with 24" to 26"...
Support for Aero themes in Windows
Works with Mac OS X
QuickFind: 501783 | Mfr part code: USB2VGAPRO2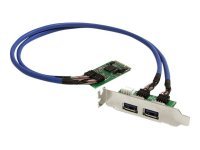 Two external USB 3.0 type A ports
UASP support for more efficient data transfer
Provides up to 900mA of power per port
QuickFind: 519980 | Mfr part code: MPEXUSB3S22B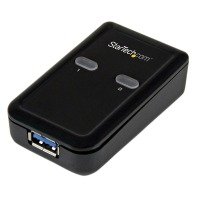 USB 3.0 data transfer rates up to 5 Gbps
Connect a USB hub to share additional peripherals
Push-button controls for switching between computers
QuickFind: 543516 | Mfr part code: USB221SS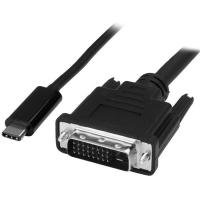 Reduce clutter with a compact 2 m (6 ft.) adapter cable
Hassle-free connection with the reversible USB-C connector
Plug-and-play installation
QuickFind: 767543 | Mfr part code: CDP2DVIMM2MB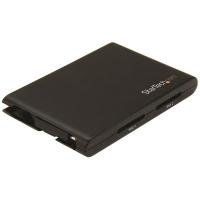 Provides read and write access for two SD, SDHC or SDXC memory cards...
Compact form-factor and integrated USB-C cable for portability...
QuickFind: 767546 | Mfr part code: 2SD4FCRU3C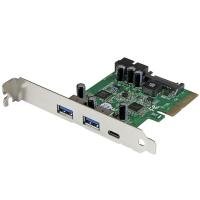 Connect a USB-C device, plus a range of other USB devices, to your...
regardless of their speed or connector type
Fits into full or low-profile systems, with its dual-profile design...
QuickFind: 767589 | Mfr part code: PEXUSB312EIC