Mid Range Webcams
Subcategory
Brand
Price
If you are in the market for a new mid-range webcam, the Microsoft LifeCam VX-2000 webcam is a product you should consider.
With this webcam, you can enjoy clear VGA video and sharp 1.3 megapixel photos, all at a very reasonable price.
Another product you should bear in mind is the Logitech C270 HD webcam 720p HD video webcam. It is compatible with most major instant messaging platforms and is very easy to use.
Read

more

less

...
Or you could have the Xenta 4 megapixel 2304 1728 video webcam. It offers great quality and value, allowing you to enjoy super-clear images and has six lights that switch on if the room is dark.
You should also consider the Microsoft LifeCam HD-6000 720p HD webcam before making up your mind. It boasts auto-focus technology and produces widescreen images.
If you buy your mid-range webcams from Ebuyer.com, we will deliver them free of charge if you spend £50 or more*.
*See our Terms and conditions.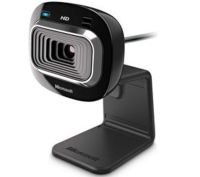 Supplied in "for business" packaging
16:9 widescreen recording
True 720p HD Video
Buiilt in Microphone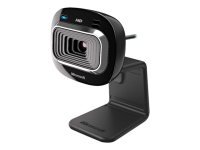 Records true HD-quality video at up to 30 fps.
Offers cinematic video recording
Works on your desktop, laptop, or notebook.
Crystal-clear audio and built-in unidirectional microphone with...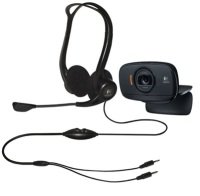 360° swivel and fold-and-go design
Built-in autofocus for image sharpness
Lightweight, over-the-head headset with soft ear pads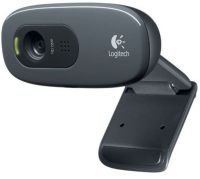 HD 720p video calling on most major IM applications
and Logitech Vid™ HD3-megapixel pics (software enhanced)
Logitech® RightLight technology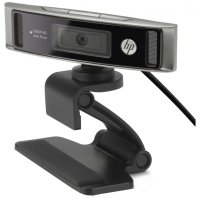 Maximum video resolution: 1920 x 1080 pixels
Dimensions: 4.3 x 8.5 x 5 cm
Built in Microphone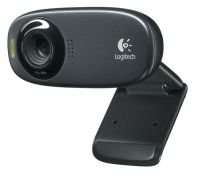 HD 720p video calling on most major IM applications
and Logitech Vid HD5-megapixel photos (software enhanced)
Logitech RightLight 2 and RightSound technology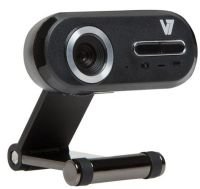 Sharing, socializing, connecting with the people you care about or...
Some key features of the V7 Professional HD Webcam 720p include one key...
Auto Focus
High-precision glass element lens
TrueColor Technology
Bright and colorful video, in virtually all lighting conditions....