Camcorders
Brand
Category
Subcategory
Price
Camcorders Made For Memories
Using a camcorder is a great way to preserve those special memories of friends, family holidays and events such as weddings and Christenings.
Read

more

less

...
Choose Your Camcorder
The days when camcorders were large and unwieldy have long gone. Modern camcorders are light, sleek and deliver exceptional performance. They come in a range of specifications and sizes from micro & mini to compact and professional. And models from manufacturers such as Canon and Veho produce outstanding results even if you have no experience.
Camcorders are easy to use with their simple point and shoot operation. They come with optical zoom, fingertip control and the compact models have high resolution screens that are perfect for framing and viewing footage.
Storing Videos
Videos shot with a camcorder can be stored either to the built-in memory or, more likely, to a removable
memory card
.
Types Of Camcorder
Mini or Micro: These camcorders are, as you would expect, very small and light. They can fit easily into a pocket and can be taken with you wherever you go. The performance of micro camcorders vary widely between the basic and the high end models but are ideal if you are looking for a cheap camcorder.
Compact: The most popular style. Compact camcorders are easy to carry and can produce amazing results and are ideal for recording important family events. And, here at Ebuyer.com, we have some high quality camcorders available at great prices.
Pro: If you want to take your footage to the next level these pro camcorders produce stunning HD videos. With wide angle lenses and touch screen performance these camcorders will really boost your creativity.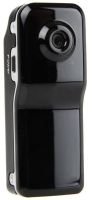 Rechargeable battery
Sound activated recording
Supports up to 8GB Micro SD card
30fps recording
QuickFind: 183959 | Mfr part code: DV-EG0023456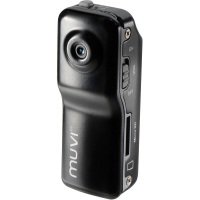 2GB Storage
2MP camera
Perfect for extreme sports
World''s smallest HD camcorder
With noise activation
QuickFind: 413079 | Mfr part code: VCC-003-MUVI-BK

Shoot and share every moment
Built-in projector
BIONZX image processor & an ExmorR CMOS sensor
QuickFind: 631061 | Mfr part code: HDRPJ240EB.CEH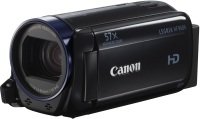 57 x Advanced Zoom
32 x Optical Zoom
1140 x Digital Zoom
3" Touchscreen Display
3MP
£167.44 inc. vat
£194.99
save £27.55
£139.53 ex. vat
£162.49
save £22.96
View product
QuickFind: 698879 | Mfr part code: 0280C017AA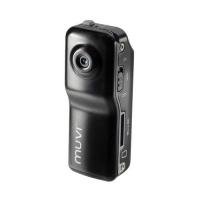 High resolution 2MP camera
Includes a 2GB Micro SD Card
Rechargeable battery life of 70-90 mins
QuickFind: 497094 | Mfr part code: VCC-003-MUVI-BLK
QuickFind: 506137 | Mfr part code: VCC-004ATOMNPNG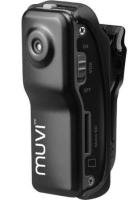 Supported Video File Formats: AVI format
Video Resolution: 640 x 480
Frame Rates: 30 Per Second
Interfaces: 1 x USB 2.0
QuickFind: 413076 | Mfr part code: VCC-003-MUVI-PR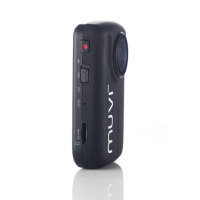 5MP 1080p HD Video Resolution up to 1920 x 1080
Photo resolution: 8 mega pixel
Memory: 8 GB micro SD Card Included
Sensa Wireless Remote control
QuickFind: 413077 | Mfr part code: VCC-005-HDPRO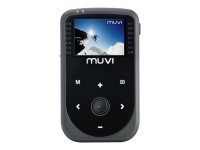 4GB Memory expandable to 32GB
5 Mega Pixel lens
3x Digital zoom
1080p Full HD resolution
QuickFind: 413082 | Mfr part code: VCC-005MUVIHD10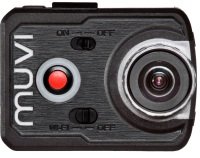 16 Megapixel
Wifi Enabled
1080p video at 30fps
G-Sensor
Digital Zoom x10
QuickFind: 703115 | Mfr part code: VCC-006-K1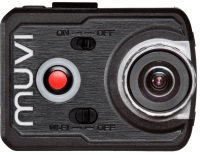 Megapixel: 16MP, 12MP, 8 MP
Waterproof (with case)
Wi-Fi enabled
Digital Zoom x10
Smaller & sleeker
£129.99 inc. vat
£168.53
save £38.54
£108.32 ex. vat
£140.44
save £32.12
View product
QuickFind: 703116 | Mfr part code: VCC-006-K2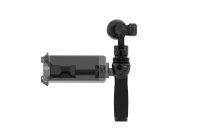 Automatic Panorama mode makes shooting 360° panoramas easier than...
Take long exposure shots with absolute crispness and sharpness, even...
QuickFind: 729414 | Mfr part code: CP.ZM.000220