Label Printers
Featuring brands such as Brother, Dymo, Epson and Leitz, our range of label printers are second-to-none. Want to produce sticky labels for your business or home? With one of our high-quality label printers you can produce a range of styles, sizes and more - whatever your needs they'll let you produce totally functional labels.
Alongside having a brilliant range to pick from at great prices, we offer free delivery on orders over £49.99, and in the unlucky event you find the product you've bought elsewhere for less, if you let us know within seven days of purchase, we'll refund you the difference.
Explore our range today!
Read more...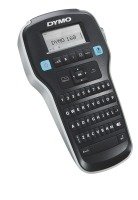 Printer Type: Labelmaker, monochrome
Keyboard Type: QWERTY
Battery Type: 6 x AAA
Service & Support: 3 years warranty
£ 21.42 inc. vat
£23.49
save £2.07
£17.85 ex. vat
£19.57
save £1.72
View Product
QuickFind: 368729 | Mfr part code: S0946320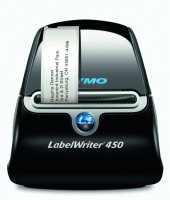 Includes 3 x FREE packs of labels!
Create and print address, shipping, file, folder and barcode labels...
Print up to 51 labels a minute
QuickFind: 619090 | Mfr part code: 1896042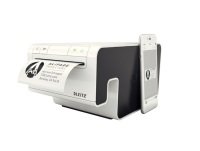 Thermo print no toner needed
Wi-Fi and USB connectivity
Mobile app support
Versatile: Prints multiple formats
Fast: Prints up to 200 labels per minute
QuickFind: 668516 | Mfr part code: 70011000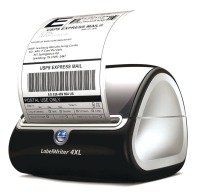 Dymo LabelWriter 4XL label printer.
Prints labels up to 10 x 15 cm at 300 dpi in a variety of styles and sizes....
Prints up to 53 labels per minute.
Thermal printing means no ink required.
QuickFind: 383744 | Mfr part code: S0904960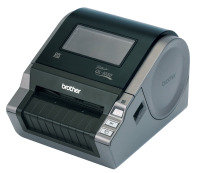 Time-saving, up to 69 labels per minute print speed
Versatile, print labels up to 102mm wide
Professional, Produce industry-standard shipping labels
QuickFind: 129226 | Mfr part code: QL1050ZU1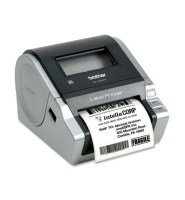 110mm/sec Print Speed
DK Label Rolls
300 dpi Resolution
USB, RS-232 Serial Connectivity
Desktop Device
QuickFind: 143633 | Mfr part code: QL1060NZU1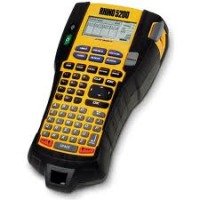 Industrial label printer with 99 label memory
A-Z alphabetical keyboard
Hot key template shortcuts for cable wraps, barcodes and more...
Prints 6mm, 9mm, 12mm and 19mm labels
QuickFind: 366456 | Mfr part code: S0841460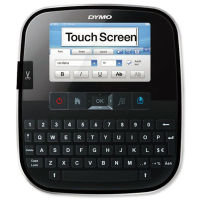 Max Resolution ( B&W ): 300 dpi
Fonts: 10 fonts
Character Sizes: 25 sizes
Interface: USB
QuickFind: 368730 | Mfr part code: S0946420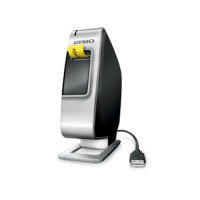 Dymo LabelManager PnP.
Just plug it into your PC or Mac and print professional labels easily and...
Supplied with a Lithium-ion battery which recharges via USB...
QuickFind: 383739 | Mfr part code: S0915390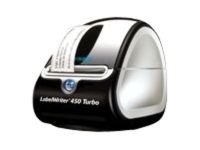 Dymo LabelWriter 450 Turbo prints labels directly from text in...
Prints up to 71 labels per minute.
USB Connection (PC or Mac).
QuickFind: 383746 | Mfr part code: S0838860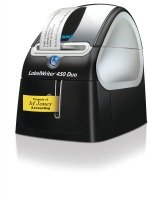 Dymo LabelWriter Duo.
Prints labels at up to 71 labels per minute.
Prints permanent D1 plastic labels in a variety of sizes and colours....
QuickFind: 383759 | Mfr part code: S0838960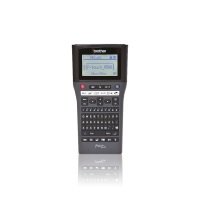 Monochrome
Thermal transfer
USB 2.0
QWERTY style keyboard
Print from a PC using the P-touch Editor software
£ 52.59 inc. vat
£74.99
save £22.40
£43.82 ex. vat
£62.49
save £18.67
View Product
QuickFind: 631226 | Mfr part code: PTH500ZU1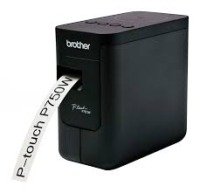 Prints labels up to 24mm in width
Built-in Wi-Fi
Add a logo, symbol or frame to your labels
QuickFind: 661023 | Mfr part code: PTP750WZU1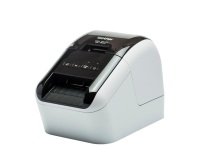 Print labels up to 62mm wide from your PC or Mac
Print in black and red without needing ink or toner
USB connectivity for quick and easy set-up
Standard print speed - 93 labels per minute
QuickFind: 790269 | Mfr part code: QL800ZU1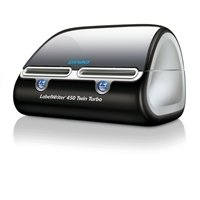 Dymo LabelWriter 450 Twin Turbo prints two rolls of labels directly...
Prints up to 71 labels per minute.
USB Connection (PC or Mac).
QuickFind: 383741 | Mfr part code: S0838910
Return to top
A label printer is a sound investment whether you're a business owner or just someone who likes to keep things neat, organised and tidy.
In the range above, you'll find the best on the market today, that don't just print standard labels, but come with hot features such as the ability to create shipping, folder, address and barcode labels; built-in keyboards; auto-numbering; and the ability to print at super-fast speeds. If you've been hunting for a dependable and robust printer, you've come to the right place.
To narrow down your search, use the refine options on the left of the page, or scroll up to see our full selection of label printers.