128GB SSD Drives
Subcategory
Capacity
Hard drive interface
Form factor
Brand
Price
Category
128GB SSD Drives from Ebuyer.com
Because we use our computers so much these days, from our working tasks to our after-hours socialising and gaming, we need them to be ready when we are. As time passes and systems are required to store increasing numbers of programs, booting slow-down and a general reduction in responsiveness can be become a real issue.
Read more...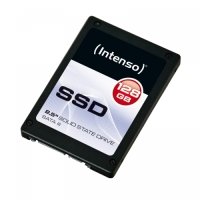 Form factor: 2,5"
NAND Flash: High-Speed MLC
Interface: SATA III (6 Gbps)
Features: SMART Command Support | TRIM Command Support
QuickFind: 664407 | Mfr part code: 3812430
Internal Solid State Drive
128GB
2.5"
SATA
£52.17 inc. vat
£54.80
save £2.63
£43.47 ex. vat
£45.66
save £2.19
View product
QuickFind: 758694 | Mfr part code: ASU800SS-128GT-C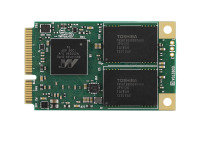 No outer case.
Designed for the limited space in ultra portable devices.
Highly compact JEDEC MO-300 form factor
incorporating an mSATA 6GB/s connection.
£62.99 inc. vat
£70.98
save £7.99
£52.49 ex. vat
£59.15
save £6.66
View product
QuickFind: 655773 | Mfr part code: PX-128M6M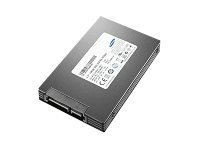 Internal Solid State Drive
128GB
2.5"
1 year warranty
QuickFind: 644988 | Mfr part code: 4XB0F18670
Return to top
Rejuvenate Your System
No one has time to wait around for that floating OS logo to finally disappear so they can get on with what they need to do. One solution is to give your system a speed injection with a 128GB SSD.
Famously more responsive than their hard disk brethren, solid state drives can fire up your operating system and juggle multiple programs quickly and efficiently. They also waste less energy, kick out less heat and their lack of mechanical parts makes them far more robust against vibration and knocks.
At Ebuyer, we stock a wide range of 128GB SSD drives suitable for both business and personal use. Find your SSD drive using the filters on the left of the screen. Don't forget that with Ebuyer you always get fast delivery and low prices.