Hybrid Hard Drives from Ebuyer.com
Hard drive type
Hybrid hdd capacity
Hybrid ssd capacity
Form factor
Height
Hard drive / interface
Brand
Hybrid Hard Drives from Ebuyer.com
Get the best of both worlds with Hybrid Hard Drives. They combine the flash memory and speed used in Solid State Drives (SSD) with the large capacities and low costs of traditional Hard Disk Drives (HDD)
Read

more

less

...
How it works
The Hybrid Hard Drive, also known as SSHD (Solid State Hybrid Drive), improves performance as the SSD part of the drive is a cache for the data that is most frequently used (such as boot data). So the most important data can be retrieved quickly and efficiently.
Choose your Hybrid Hard Drive
Although a fairly recent technology Ebuyer.com has a range of drives from big names such as Seagate and Toshiba who have led the way in developing Hybrid Hard Drives.
These drives are available in both 2.5" and 3.5" form factors and with a HDD capacity of up to 4TB and SSD capacity of 120GB
Look through the full range of drives and the great deals that we always have available here at Ebuyer.com. Order today and we will deliver direct to your door.
64MB Cache
SATA 6 Gb/s
8GB SSD Cache
3.5inch Form Factor
3 Year Manufacturer Warranty
Slim 7mm Hybrid SATA-III SSHD
Boots up and performs like an SSD
Up to three times faster than a traditional HDD
3 Year Manufacturer Warranty
£48.99 inc. vat
£51.48
save £2.49
£40.82 ex. vat
£42.90
save £2.08
View product
64MB Cache
SATA 6 Gb/s
8GB SSD Cache
3 Year Manufacturer Warranty
£79.98 inc. vat
£87.77
save £7.79
£66.65 ex. vat
£73.14
save £6.49
View product
2.5-inch HDD + NAND
Up to 500GB capacity
High performance with 8GB NAND flash
Enhanced self-learning caching algorithm
£49.98 inc. vat
£58.91
save £8.93
£41.65 ex. vat
£49.09
save £7.44
View product
120GB SSD + 1TB HDD
THE Ultimate Upgrade Drive
Two separate drives, one 2.5inch slot
For enthusiasts, creative pros, gamers, PC builders
£159.99 inc. vat
£176.00
save £16.01
£133.32 ex. vat
£146.66
save £13.34
View product
64MB Cache
SATA 6 Gb/s
8GB MLC SSD Cache
3 Year Manufacturer Warranty
SATA-III Hybrid SSHD
9.5mm Design Ideal For PS4 Upgrade
Boots up and performs like an SSD
Up to three times faster than a traditional HDD
NAND Type/Size - MLC/8GB
£72.99 inc. vat
£82.95
save £9.96
£60.82 ex. vat
£69.12
save £8.30
View product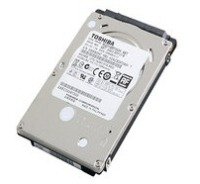 500GB Capacity
SATA III Interface
8 GB SLC Nand Flash size and type
4TB of storage capacity
Boots Windows 8 in less than 10 seconds
Performs up to 5× faster than 7200 RPM desktop HDDs
Improves overall responsiveness by 20% or more