OTG USB Sticks & Flash Drives
Subcategory
Flash capacity
Interface type
Encrypted
Brand
Price
On the go flash drives from Ebuyer.com
Most of us will keep a flash drive in our laptop bag or desk drawer but there are times when we need to transfer some data and a USB stick is nowhere to be found. But it is easy to always have a flash drive on hand, just keep a mini one on your key fob. The USB sticks featured on this page are ideal for on the go use, keep them with you all the time and, with capacities of up to 128GB, they can hold all the media files you need. Check out the full range below and order today to take advantage of the great deals we have available now.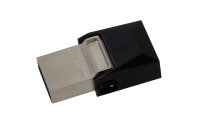 USB OTG (On-The-Go) Compliant
2-in-1 microUSB and USB 2.0 connectors for easy transfer of files...
Plug-and-Play - simply connect as you would a standard USB Flash drive...
QuickFind: 656987 | Mfr part code: DTDUO3/32GB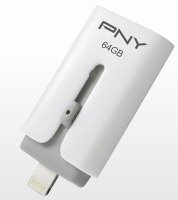 Interface: USB 2.0
LED status indicator
Easily transfer files between Mac/PC computers and iOS devices...
QuickFind: 720532 | Mfr part code: P-FDI64GOTGAP-GE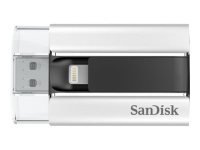 Capacity 64GB
High Transfer Speed
Automatically Back up Photos and Videos
2 year limited warranty
QuickFind: 730215 | Mfr part code: SDIX-064G-G57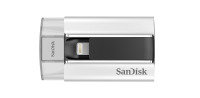 Capacity 16GB
Compatible with iPhone,iPad with Lightning connector and iOS 7.1 and...
2 Years Limited Warranty
QuickFind: 735238 | Mfr part code: SDIX-016G-G57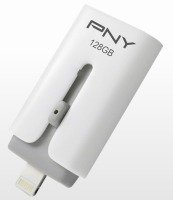 On-The-Go Flash Drive USB & Lightning connectors
Easily transfer files between Mac/PC computers and iOS devices...
Backup and restore iOS contacts
Use DUO-LINK as an traditional USB flash
QuickFind: 746395 | Mfr part code: P-FDI128OTGAP-GE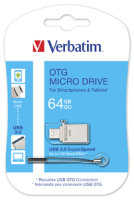 OTG Micro Drive
64GB
USB 3.0
High speed USB 3.0 & MicroUSB
QuickFind: 755858 | Mfr part code: 49827