Tablet Keyboards
Tablet keyboards from Ebuyer.com
Tablets are becoming more powerful and useful. Whereas they may have once been seen as a device used for surfing the web or storing media, they are now, undeniably, a great tool not only for leisure but also for study and business.
Read more...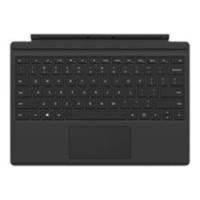 Full-laptop experience
Protective and productive
Interface Magnetic
For Surface Pro 4
QuickFind: 729184 | Mfr part code: R9Q-00010
Covered with FabricSkin
3-month battery
Bluetooth technology
iOS keyboard shortcuts
For iPad, iPhone and Apple TV
QuickFind: 667489 | Mfr part code: 920-006710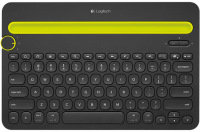 Type-on-anything universal keyboard
Easy switch between devices
Compatible with Windows, Mac, Android and iOS
Perfect angle for typing and reading
QuickFind: 668709 | Mfr part code: 920-006364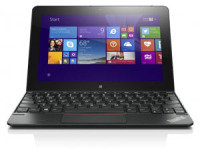 For Lenovo ThinkPad 10
Spanish Layout
Magnetic connection
Integrated trackpad
QuickFind: 706140 | Mfr part code: 4X30E68122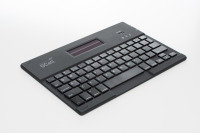 Comaptible with Android 3.1
Bluetooth V3.0
For iPad Air 1 and 2
QuickFind: 720073 | Mfr part code: KB6026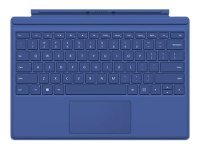 Designed For Microsoft Surface Pro 4
Tablet to laptop in a snap
Full-laptop experience
QuickFind: 746206 | Mfr part code: R9Q-00012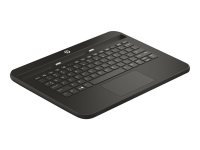 Built-in glass track pad
Two modes: tablet mode, notebook mode
Classic ThinkPad keyboard quality
Storage slot for digitizer pen
Custom fit for ThinkPad 10 tablet
QuickFind: 747216 | Mfr part code: 4X30H42154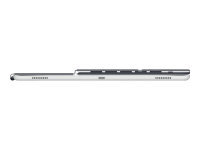 Compatible with iPad Pro
Water & stain resistant PU material
Powered by Smart Connector
* US Edition / Layout *
QuickFind: 748210 | Mfr part code: MJYR2ZM/A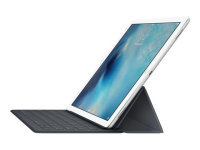 Keyboard/Cover Case for iPad Pro
Stain Resistant
Water Resistant
Spill Resistant - Polyurethane
QuickFind: 755439 | Mfr part code: MNKT2B/A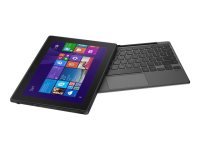 QuickFind: 766799 | Mfr part code: 580-AEJN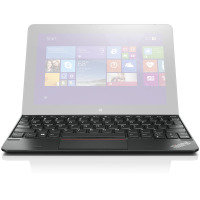 QuickFind: 766714 | Mfr part code: 4X30E68124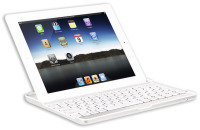 for Ipad 2/3/4
Ultra Thin
Lightweight
Aluminium
USB Charge
QuickFind: 391242 | Mfr part code: BTKBEBY/4
Return to top
As good as a tablet PC is it can be made even better, and more productive, with the addition of a keyboard.
A keyboard of course makes it easier and faster to dash off an email or, with tablets now having full word processing and spreadsheet software, creating a presentation or report can be done on the train, sat at a café table, or even on the fly during meetings.
Choose your keyboard
Scroll down the page for a selection of universal and device specific keyboards. Don't forget to browse through the range of other tablet accessories we have here at Ebuyer.com. Order today for fast delivery within the UK.