Drones - Quadcopters, RC Drones & Micro Drones
Whether you're looking to make a significant investment, or want something a little more suited to a beginner, you're sure to find what you're looking for in our range of drones at Ebuyer.
Ranging from high-tech fliers featuring 4K cameras, to cheap, fun drones capable of 360° flips, browse the collection and find your ideal drone below!
Read more...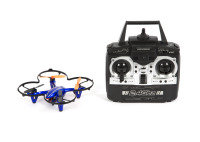 Built in Gyroscope
USB charged LIPO battery
Built in blade guards
QuickFind: 739686 | Mfr part code: QUAD-F35C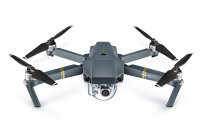 iOS & Android compatible
Record & stream live 4k Ultra HD footage to your smartphone or tablet...
40MPH + 21 minutes flying time
QuickFind: 787666 | Mfr part code: CP.PT.000499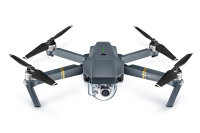 Fly for up to 27 minutes
4K camera with a fully stabilised gimbal
obstacle avoidance, your drone can fly around problems in its way...
speeds of up to 40mph (64kph)
QuickFind: 787667 | Mfr part code: CP.PT.000641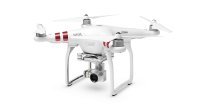 Built-in camera that captures sharp, vivid 2.7K HD video and 12...
See exactly what your camera sees with a live HD video feed right on your...
QuickFind: 729406 | Mfr part code: CP.PT.000167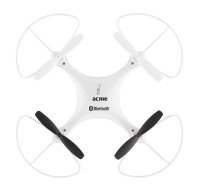 Control with smartphone, tablet
Compatible with Android, iOS
360° flips capability
Control up to 15 metres away
QuickFind: 766103 | Mfr part code: 171102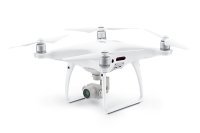 Camera with 1-Inch 20MP Sensor
Five Directions of Obstacle Sensing
Visionary Intelligence. Elevated Imagination
QuickFind: 784026 | Mfr part code: CP.PT.000487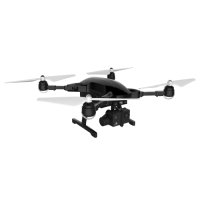 Designed for hands free use using the included smart watch.
Wear the included GPS tracker, 'follow me' will auto follow you...
QuickFind: 793880 | Mfr part code: EBR1-FOLLOWMEPRO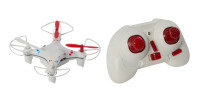 Built in Gyroscope and LED illumination
Controllable flips and tricks
USB charged
QuickFind: 739685 | Mfr part code: MINISG-F05
QuickFind: 756435 | Mfr part code: FOLLOWMEREADY RED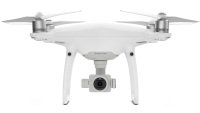 Flight Time: Approx. 30 mins
4K 60fps Video capability
Remote controller with built-in screen
5-direction obstacle sensing
QuickFind: 790078 | Mfr part code: CP.PT.000548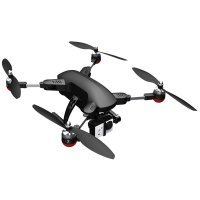 Hands free, fully pilot just using the included smart watch.
Follow Me. Wear the included GPS tracker, you while you are jogging,...
4K Camera
QuickFind: 756434 | Mfr part code: FOLLOWMEREADY
Return to top
Nowadays, investing in a high-spec drone is a great way for serious photographers and film makers to add a different angle to their work. With features than enable you to control the drone's speed, angle and its precise positioning (so you don't bump into things!) expanding your skill range is easy with the right drone.
As well as helping you gain better quality photographs, drones are great fun to fly. Whether you choose a quadcopter or RC drone, you can master your flying skills with our range. Learn how to do flips, or simply master the art of controlling the drone like it's an extension of your thumbs - you'll be amazed at just how responsive they can be.
Don't forget to make sure you're up to date with the latest safety rules and regulations for flying drones before you start flying though!
At Ebuyer, we're keen to pass on a good deal to our customers, which is why if you find the drone you bought with us cheaper elsewhere within a week, simply let us know and we'll give you a price match refund. Take a look at the drones we have available today.