Sat Nav - GPS
Subcategory
Brand
Price
Maps included
Screen size
Find Your Way With A Sat Nav
The latest satellite technology employed in sat navs is incredibly sophisticated. Many of us now use a sat nav and here at Ebuyer we have the latest models not only for in car navigation but also for personal fitness.
Read

more

less

...
In Car Navigation
Driving across the country or around Europe has become so much easier with Sat Navs and in car navigation technology. No more excuses about taking a wrong turn or getting lost in a strange town. A Sat Nav from Ebuyer.com takes an awful lot of stress out of a long journey.
In car navigation is now very reliable and accurate and sat nav devices from manufacturers such as TomTom and Garmin come with bright and easy-to-view screens and are loaded with useful features.
Apart from delivering verbal directions most devices display helpful graphics on-screen along with speed limits, mileage counts and local places of interest. Many units can even advise of traffic congestion and offer alternative routes in real time.
The maps used by the devices are detailed and many include both the UK and Europe. These maps can usually be updated via downloads.
Personal GPS
It's not only when we are in our car that we can benefit from satellite technology. Personal GPS devices are now available that can help us with keeping fit. These devices can help us with directions, distance travelled and speed when we are jogging or cycling. And, as many of our personal GPS systems are water resistant, they are perfect for swimming and all-weather training.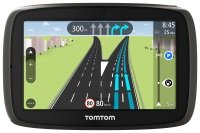 Lifetime Maps of Western Europe
Advanced Lane Guidance
5 inch (13 cm) touchscreen
For use in Cars
3 Months TomTom Speed Cameras
QuickFind: 704821 | Mfr part code: 1FD5.054.00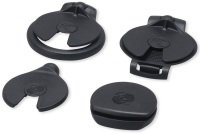 Two-part system
Mount GPS on your cars air vent
Attaches and detaches effortlessly
QuickFind: 452202 | Mfr part code: 9UUB.001.13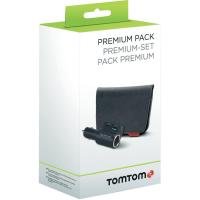 Charge 3 devices at the same time
Carry case included
Works with USB and 12V products
£14.36 inc. vat
£15.50
save £1.14
£11.96 ex. vat
£12.91
save £0.95
View product
QuickFind: 523404 | Mfr part code: 9UUF.001.09
QuickFind: 717209 | Mfr part code: 9UUC.001.22
QuickFind: 717210 | Mfr part code: 9UUA.001.51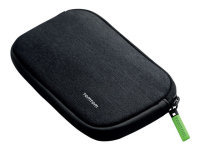 QuickFind: 717212 | Mfr part code: 9UUA.001.59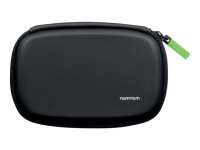 QuickFind: 717213 | Mfr part code: 9UUA.001.61
Lifetime Maps of Western Europe
Advanced Lane Guidance
6 inch (15 cm) touchscreen
For use in Cars
3 Months TomTom Speed Cameras
QuickFind: 704822 | Mfr part code: 1FD6.054.00
QuickFind: 726836 | Mfr part code: 5262N3930279
QuickFind: 727550 | Mfr part code: 5262N4480015
QuickFind: 727551 | Mfr part code: 5262N4480016
QuickFind: 727552 | Mfr part code: 5262N4480018