Large Screen TVs - 60 Inch +
Interested in creating an immersive, cinema-like experience in your own home? With the range of large screen TVs at Ebuyer, you'll finally be able to create an at-home theatre and enjoy your favourite movies and TV programmes in incredible HD or 4K. Comedy, drama or sci-fi, everything looks better when it's portrayed on a screen of 60"" and above.
Ideal for spacious living rooms and even corporate environments that require a cutting-edge TV screen in the office, our collection of large screen televisions can suit an entire range of situations. Browse below to find a model with the right features for you.
Read more...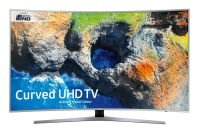 UHD Resolution
Smart TV
Curved Design
Freeview
Built in WiFi
QuickFind: 787183 | Mfr part code: UE65MU6500UXXU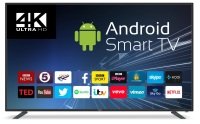 3840 x 2160
Smart TV
200cd/m2 Brightness
Freeview
3x HDMI
QuickFind: 767022 | Mfr part code: C65ANSMT-4K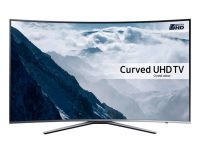 3840 x 2160 4K
Curved Design
Smart TV
HDR
HDMI x3 & USB x2
QuickFind: 798605 | Mfr part code: UE78KU6500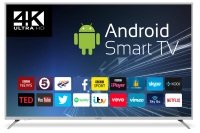 3840 x 2160 Ultra HD
Smart Features
Freeview HD
HDMI x3
QuickFind: 772176 | Mfr part code: C75ANSMT-4K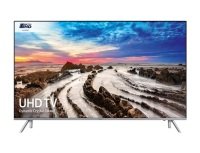 3840 x 2160 UHD
Smart TV
Quad Core Processor
HDMI x4
Superior Design
QuickFind: 798589 | Mfr part code: UE75MU7000TXXU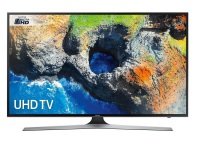 Ultra HD Resolution
Smart TV
Freeview
Built in WiFi
3x HDMI & 2x USB
QuickFind: 787202 | Mfr part code: UE65MU6100KXXU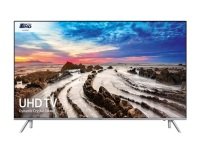 3840 x 2160 UHD
HDR1000
Dynamic Crystal Colour
Clean Cable Solution
Smart Hub
QuickFind: 798588 | Mfr part code: UE82MU7000TXXU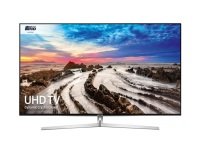 3840 x 2160 UHD
HDR 1000
Quad Core Processor
Dynamic Crystal Colour
4x HDMI
QuickFind: 798592 | Mfr part code: UE75MU8000TXXU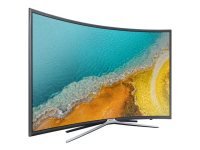 1920 x 1080 Full HD
Curved Design
Samsung Smart TV
Wide Color Enhancer
Ultra Clean View
QuickFind: 746771 | Mfr part code: UE55K6300AKXXU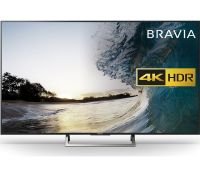 75" LED Display
4K Ultra HD
HDR
Smart TV
Motionflow XR 1000 Hz
QuickFind: 790957 | Mfr part code: KD75XE8596BU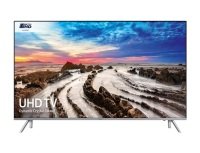 3840 x 2160 UHD
HDR1000/Extreme
Dynamic Crystal Colour
Clean Cable Solution
Smart Hub
QuickFind: 798581 | Mfr part code: UE65MU7000TXXU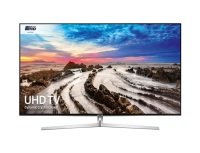 3840 x 2160 UHD
HDR 1000
Smart Hub
Superior Design
HDMI x4
QuickFind: 798584 | Mfr part code: UE65MU8000TXXU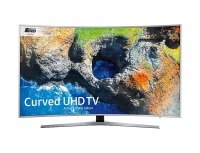 4K Ultra HD
Active Crystal Colour
HDR
Auto Depth Enhancer
Slim Design
QuickFind: 787206 | Mfr part code: UE55MU6500UXXU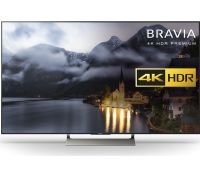 4K Ultra HD
Smart TV
4K High Dynamic Range
QuickFind: 790963 | Mfr part code: KD65XE9005BU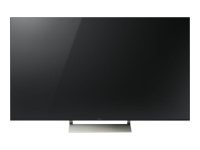 4K Ultra HD HDR
4K HDR
Smart Streaming / Catch-up / Download apps
Youview
HDMI 2.0 x4
QuickFind: 791003 | Mfr part code: KD65XE9305BU
Return to top
Always unbeatable in price, we promise to deliver the very best deals here at Ebuyer, even on our 60"" and above large screen TVs. When you shop with us you'll receive a price match promise - in the unlikely event you discover your new TV is cheaper elsewhere, we'll refund the difference!
Shop with confidence, and choose from leading manufacturers like Samsung, Hisense, Sony and LG. Every brand available at eBuyer is known for producing reliable tech with cutting-edge specs - you'll always get the clearest audio and vivid, high-definition images from our large screen TVs. Whether you're looking for a Smart TV for easy access to your favourite apps like Netflix and BBC iPlayer, or on the market for a curved TV for a 3D-like effect, we're sure to stock a television that's sure to satisfy your viewing needs.
Here at eBuyer, we even offer free delivery on all orders over £49.99 and our 2-person delivery service will arrange a convenient time and date with you so we can bring your 60"" or above TV into your home. As always, our customer services team are available to answer any questions you may have, concerning your delivery or our any of our products.