Work together. Microsoft Windows Server 2012
Top features of Windows Server 2012
Enterprise scale and performance for the largest workloads

Shared-nothing live migration
Hyper-V network virtualization

Low-cost, highly available file-based storage
Hyper-V Replica

Windows PowerShell 3.0

Hybrid applications
Multi-tenant, high-density websites

Simplified, feature-rich VDI Dynamic Access Control
An overwhelming 77% of SMBs run a version of Windows Server today - that's approximately 22.5 million servers. More than half (57%) of that install base is Windows Server 2003, a ten year old server operating system. Additionally, mid-size businesses are seeking ways to increase their competitiveness. Upgrading your aging servers and operating systems can reduce costs and provide significant benefits that can easily outweigh any cost of upgrading.
My current solution works fine. Why should I want to upgrade?
If you're running Windows Server 2003, you're running 10 year old technology. Substantial improvements have been made in those 10 years that help businesses compete better in today's marketplace.
Outdated servers can be inefficient to run and more expensive to maintain. Upgrading to Windows Server 2012 allows you to modernize and standardize your IT infrastructure and consolidate servers. Results can include:
Reduced operational costs and increased efficiencies
Improved employee productivity
Ability to be cloud-ready
Increased business agility and ability to scale to accommodate business growth
Improved system availability
Ability to implement cost-effective backup and disaster recovery solutions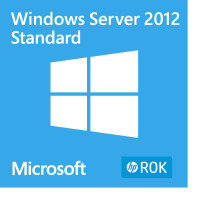 HP Microsoft Windows Server 2012
Standard Edition (ROK)
- ROK Media for HP servers only
- Valid for 2 CPUs
- 64-bit
- DVD
More Info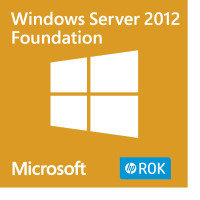 HP Microsoft Windows Server 2012
Foundation (ROK)
- HP Reseller Option Kit
- 1 Server License
- 15 Device/User CALS
- Valid for 2 CPUs
More Info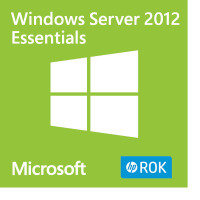 HP Microsoft Windows Server 2012
Essentials (ROK)
- ROK Media for HP servers only
- Valid for 2 CPUs
- 64 bit
- DVD
More Info