Kingston 256GB V200 SSD
QuickFind: 394450
Mfr part code: SV200S3/256G

2.5" SATA-III SSD
Read 300MB/s Write 230MB/s
Boost Performance, Multitasking & Efficiency
3 Year Manufacturer Warranty
Product Description
Kingston 256GB V200 SSD
SSDNow V200 Drive
Revive your computer.
Revive your computer and stretch your system without stretching your budget. Kingston's SSDNow V200 makes it easy. Designed for notebook and desktop hard drive replacements and upgrades, it maximizes your computer investment while boosting the performance of the system and its applications. More reliable and more durable than a traditional hard drive, it also runs silent and cool while making computers more responsive than ever.

Features
Faster - boots system and applications faster
Reliable - with no moving parts, solid-state drives are less likely to fail than a standard hard drive
Multiple capacities - to fit your needs
Silent - runs silent and cool
Guaranteed - three-year warranty, free technical support and legendary Kingston reliability
Firmware - Installed with the very latest firmware
Specifications
Form factor: 2.5" drive
Interface: SATA Rev. 3.0 (6Gb/s) - with backwards compatibility to SATA Rev. 2.0
Sequential Reads: 300 MB/s
Sequential Writes: 230MB/s
Sustained Random 4k Read/Write:  Up to 32K/ up to 4K IOPS
Power Consumption: 2.0 W (TYP) Idle / 4.8 W (TYP) Write
Storage temperatures: -40 to 85°C
Operating temperatures: 0 to 70°C
Dimensions: 69.8mm x 100.1mm x 9.5mm
Weight: 105.2g
Vibration operating: 2.17G Peak (7-800 Hz)
Vibration non-operating: 20G Peak (10-2000 Hz)
Life expectancy: 1 million hours MTBF
Total Bytes Written (TBW): 36 TB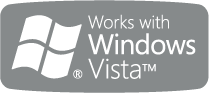 SSD Made Simple
Keep hearing people talking about them, but not sure what on earth they are and more importantly, why should you care? Let us tell you a bit about the new technology that's changing the face of storage.
Solid State Disk - what's that mean then?
A solid state disk is a device that from the outside behaves a lot like any other hard disk. On the inside, however, SSDs are quite different. Regular hard disks rely on spinning magnetic platters, whereas SSDs use the latest flash memory chips as storage... without a single moving part.
What makes an SSD better?
There are three main advantages that SSDs bring over traditional hard disks.
SSDs have no moving parts. This means they're not susceptible to same mechanical failures as hard disks. A knock to an SSD will do it no damage.

With no platters to spin, SSDs can use less power than a hard disk, which is great news for laptops and netbooks and also means desktop PCs can be made more efficient.

The biggest benefit is performance. No longer bound by the time it takes to move mechanical parts, SSDs deliver a big leap in read and write speeds. That equates to faster boot times, quicker program launches and less time spent waiting for your desktop / notebook to "think about" doing something.
How does a Desktop / Notebook use an SSD?
An SSD drive has a SATA connection just like most modern hard disks. Plugging it in the same way as you would a hard disk will make it appear to the computer as a storage device. It's then ready to use - simple as that!
How four user groups can really reap the benefits of SSD technology?
1. Travellers & business users
Notebooks, especially smaller models and netbooks tend to have lower performance. Replacing the hard disk with an SSD can help speed things along whilst also extending battery life. Better still, the lack of moving parts in an SSD means it can take a few bumps and knocks with no ill effects.
2. Home user
If you spend more time waiting for things to load than you do actually using them, the performance boost of an SSD drive could be just what you need to get more out of your PC.
3. Gamer
With enormous levels and more graphical detail than real life, there's a lot of data to fetch when loading games. An SSD will help you spend less time loading maps and more time laying down your awesome skills.
4. Photographer
If you combine an SSD and a hard disk, you can use the SSD for the operating system, applications and as your image editing software's scratch or working area, while the hard disk can be used to store your original and edited photos. With the SSD handling all the intensive stuff, the editing process will be so much quicker.
Aren't there other ways to speed things up?
Yes, there are, but if you want the benefits described above, there are few ways that compare to an SSD. Intsalling an SSD is THE single most cost effective upgrade you can do for your PC or laptop - It will boost your desktop or laptops performance, speed and efficiency.  But couple an SSD with a RAM memory upgrade and watch your machine really fly!!!
Why should I buy a Kingston V200 SSD?
Faster

- It's five times faster than a hard drives and can boost your system - from drastically increased boot up time, to faster internet browsing, to smoother performance when running a variety of applications and programs.

Cost efficient

- by replacing and upgrading your hard drive, Kingston's SSD

Now

V200 lets you revive your system without stretching your budget.

Reliable 

 - offering  increased reliability dropping your notebook no longer means losing your data and  

Silent - Heat generation and background noise is reduced.
Guaranteed - three-year warranty with  free technical support.
What Next to improve my performance?
What we would recommend is that for SSD to work best, you need to have plenty of system memory - There's little point having a speedy disk if there's not enough space to load programs into. Click here » to view the 'Kingston Memory Configurator' - Guaranteed compatibility for your desktop or notebook system.
Technical Specification
Kingston 256GB V200 SSD
Performance

Internal Data Rate
300 MBps (read) / 230 MBps (write)
Drive Transfer Rate
600 MBps (external)
4KB Random Read
32000 IOPS
4KB Random Write
4000 IOPS

General

Interface
SATA 6Gb/s
Features
TRIM support, S.M.A.R.T.
Device Type
Solid state drive - internal
Capacity
256 GB
Form Factor
2.5" x 1/8H
Width
70 mm
Depth
100 mm
Height
9.5 mm
Weight
105.2 g

Expansion & Connectivity

Interfaces
1 x SATA 3 Gb/s - 7 pin Serial ATA
Compatible Bays
1 x internal - 2.5"
Compatible Bay
2.5" x 1/8H

Manufacturer Warranty

Service & Support
Limited warranty - 3 years ¦ Technical support
Service & Support Details
Limited warranty - 3 years ¦ Technical support

Reliability

MTBF
1,000,000 hours
Product Discussion
Kingston 256GB V200 SSD
Our comments box is a great way for you to view other people's feedback about products on Ebuyer.com, and add your own.
This tool is open to everyone.
You are responsible for the contents of your comments and any consequences that may arise as a result of them.
Comments that contain any of the following will be deleted: terms considered explicit and inappropriate; defamatory, obscene, unlawful, harmful, or offensive.
Sorry, this product is currently out of stock.
Enter your email address below if you would like to be informed when this product is back in stock.
By entering your email address here you are agreeing that you would like to be notified when this product is back in stock and you have read and agree to our privacy policy
Add-ons and Accessories
Accessories