Seiki SE39UA01UK 39" LED 4K TV
QuickFind: 714702
Mfr part code: SE39UA01UK - SE39UY01UK

4K Resolution
120Hz Refresh Rate
USB Connections
3x HDMI
Digital Freeview Tuner
Product Description
Seiki SE39UA01UK 39" LED 4K TV
Enhance your experience
Seiki Digital offers smart, savvy TV buyers and PC users the ultimate digital entertainment experience with its 39" 4K Ultra HDTV. Featuring a slim design, edge-lit LED panel capable of 3,840 x 2,160 resolution, the Seiki 39" 4K Ultra HDTV displays every detail with greater clarity than current HD 1080p displays, and every video plays smoothly with minimal pixilation and blurs, thanks to its 120Hz refresh rate and 6.5ms response time. The Seiki 39" 4K Ultra HDTV model features built-in digital and analogue channel tuning, USB media port for displaying up to 4K images and playing MP3, and multiple video and audio connections to support current HD video content. The model is also packaged with an HDMI 1.4 standrd cable to enable video resolutions beyond 1080p.
Action with Ultra HD picture quality
Expect wonderful things from Seiki's 39" TV - starting with a Ultra HD picture quality which is fresh, clear, and lively life-like, and enhanced by better detail and life some colour. Enjoy movies, sporting events and drama.
 
Plays well with others
With Ultra HD, you'll be able to enjoy your favourite shows and movies in the best resolution possible-whether it's SD or HD, DVD or Blu-ray. And as more and more 4K content becomes available in the near future, you'll be one of the first to see it in its full Ultra HD glory.
 
Hi-definition x4
Remember how excited you were the first time you saw HD? Multiply that by four and you'll understand 4K Ultra HD from Seiki. With over 8 million individual pixels (3,840 x 2,160) compared to about 2 million (1,920 x 1,080) on your current HDTV, the picture provides stunning clarity and colours that far surpass anything you've seen before. Put simply, you have to see it to believe it.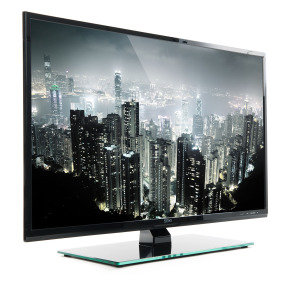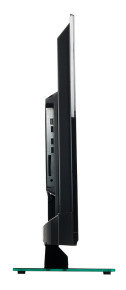 Better connected
3 x HDMI connections: Get excellent picture and sound from your HD source. The High-Definition Multimedia Interface (HDMI) is a digital connection that can transmit HD video and audio over a single cable. Use it to optimise the image quality when you connect your TV to high-definition sources such as an HD cable TV, satellite receiver, or Blu-ray player.
 
Additional Connectivity
Seiki LED TVs offer a digital audio output, which can be used with compatible audio systems, and have SCART and component video inputs for connecting other video equipment. If you have music, video or JPEG files you want to play there's a USB media reader too, compatible with all popular file formats.
 
Energy Efficient
Seiki TVs use the latest high-efficiency LED panels and are A Energy Efficient rated, ensuring that you can watch your favourite shows without worrying unduly about your energy consumption.
Simply Brilliant
Seiki believes everyone deserves a well-made TV, and goes to great lengths to make sure its TVs are the highest quality and available at a fair price. Seiki believes the next 'big thing' is a great television everyone can afford. One that offers the same clarity of video and audio featured on the higher priced TVs, but without the add-ons that bring the higher price. Seiki is part of one of the largest manufacturers of TVs in the world. This allows Seiki to create considerable efficiencies that it gladly passes along to customers. Seiki believes a no-nonsense TV delivers big on sight and sound. So Seiki starts with only the most advanced panels for the highest picture quality and use high performance amplifiers to power its speakers.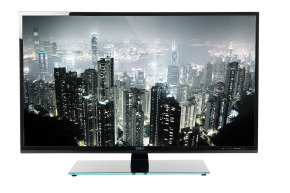 Technical Specification

Display
 

    Panel Size: 39"
    Active Area: 853.92mm(H) x480.33mm(V)
    Aspect Ratio: 16:9
    Resolution: 3840x2160
    Refresh Rate: 120Hz
    Brightness: 250 cd/m2
    Contrast Ratio: 5000:1
    Viewing Angle: 176°(H) x 176°(V)(CR≥10)             
    Response Time: 6.5ms

Electronics
 

    Scaler Solution: MSD309B+MST6M40     
    DNR: 3D
    Digital Comb Filter/Type: 3D

TV System & Video Standards
 

    TV System: "PAL/SECAM(B/G,D/K,I,L/L')/DVB-T"             
    Max Storage: 100(ATV) / ≥400(Dynamic)(DTV)  
    Composite / S-Video Input: PAL/NTSC/SECAM  

Video Connections
 

    Analog & Digital TV Tuner            
    Mini Component Input (Y,Cb,Cr/Y,Pb,Pr)             
    VGA Input  (15 pin D-Sub)           
    SCART Input      
    Mini AV               
    CI Slot In             
    HDMI x3
    USB       

Audio
 
    Audio Output: 2 x 6W
    Audio Surround

Audio Connections
 

    Stereo Mini Phono Jack
    RCA Inpout
    Headphone
    COAX Output

Features
 

    Built in 3D PAL/NTSC Comb Filter                                             
    Built in 3D Video Noise Reduction                                            
    Built in NICAM/A2                                          
    Support 1000pages Teletext                                      
    Support PVR/Playback                                  
    Digital/Analog Channel auto tuning                                         
    MHEG-5(UK)/Favorite Channel Edition/Subtitle/Audio Language                                             
    Component & HDMI supports: 480I,576I,480P,576P,720P,1080I ,1080P,4k2k 30HZ(Only HDMI)    
    USB Surpport File Format: MPEG1/-2, MP3,JPEG                               
    OSD Language: English/French/Spanish/German/Italian/Portuguese

Power
 

    Power Source: AC100-240V 50/60Hz
    Power On: 95W

Dimensions
 

    VESA 200 x 200mm
    With Stand: WxHxD 89.10x59.10x22.80cm 7.6kg
    Without Stand: 89.10x53.00x8.70cm 7.2kg
Ask an Owner
Seiki SE39UA01UK 39" LED 4K TV
Product Discussion
Seiki SE39UA01UK 39" LED 4K TV
Our comments box is a great way for you to view other people's feedback about products on Ebuyer.com, and add your own.
This tool is open to everyone.
You are responsible for the contents of your comments and any consequences that may arise as a result of them.
Comments that contain any of the following will be deleted: terms considered explicit and inappropriate; defamatory, obscene, unlawful, harmful, or offensive.
Sorry, this product is currently out of stock.
Enter your email address below if you would like to be informed when this product is back in stock.
By entering your email address here you are agreeing that you would like to be notified when this product is back in stock and you have read and agree to our privacy policy
Add-ons and Accessories
Recommended
Brackets