Tech giants Samsung and LG have announced plans to help create autonomous homes. Both companies play to expand the AI they include in home devices along with service robots. We could have fully connected homes by 2020.
Samsung
Samsung is to add its virtual assistant Bixby to home appliances and TVs as the technology giant looks to connect all devices in the home.
The company revealed that its new line-up of Family Hub smart fridges and TVs would now support voice commands, and be able to control other devices via the company's SmartThings app.
The South Korean firm also announced what it claims is the world's first modular TV – which can be built to any specification – called The Wall.
Samsung's HS Kim said the announcements continued a company plan to connect all its devices in an ecosystem sometimes called the "internet of things" (IoT).
"At Samsung, we believe IoT should be as easy as flipping a switch. With the new products and services announced today, we're making IoT easier and more seamless," he said.
"We're committed to accelerating IoT adoption for everyone and making all Samsung connected devices intelligent by 2020. These advancements will help consumers realise the benefits of a seamless and simple connected life."
During the presentation, Samsung offered a glimpse of how it sees the future smart home working – which included looking inside a smart fridge from a TV before ordering a takeaway, and also using the screen to monitor security cameras and see when the delivery has arrived.
Samsung also announced its SmartThings app would be added to its Gear S3 and Gear Sport smartwatches, again to enable control of smart appliances.
Away from home appliances, Samsung revealed a new interactive whiteboard called Flip, which can be used by multiple members of a meeting to collaborate on a single screen and also connect with their own smartphones and laptops.
LG
LG also laid out their plans to create entirely autonomous homes using artificial intelligence and service robots.
The Korean tech giant announced it is adding its ThinQ artificial intelligence (AI) software to all its appliances, enabling every device it makes – from TVs to air conditioners – to connect to the internet and each other.
As part of the plan, the company announced its new InstaView ThinQ smart fridge, which contains an LCD touch screen and can be used to plan recipes which will send cooking instructions to a connected oven.
The firm also revealed three new concept service robots and AI-powered TVs which can be voice controlled.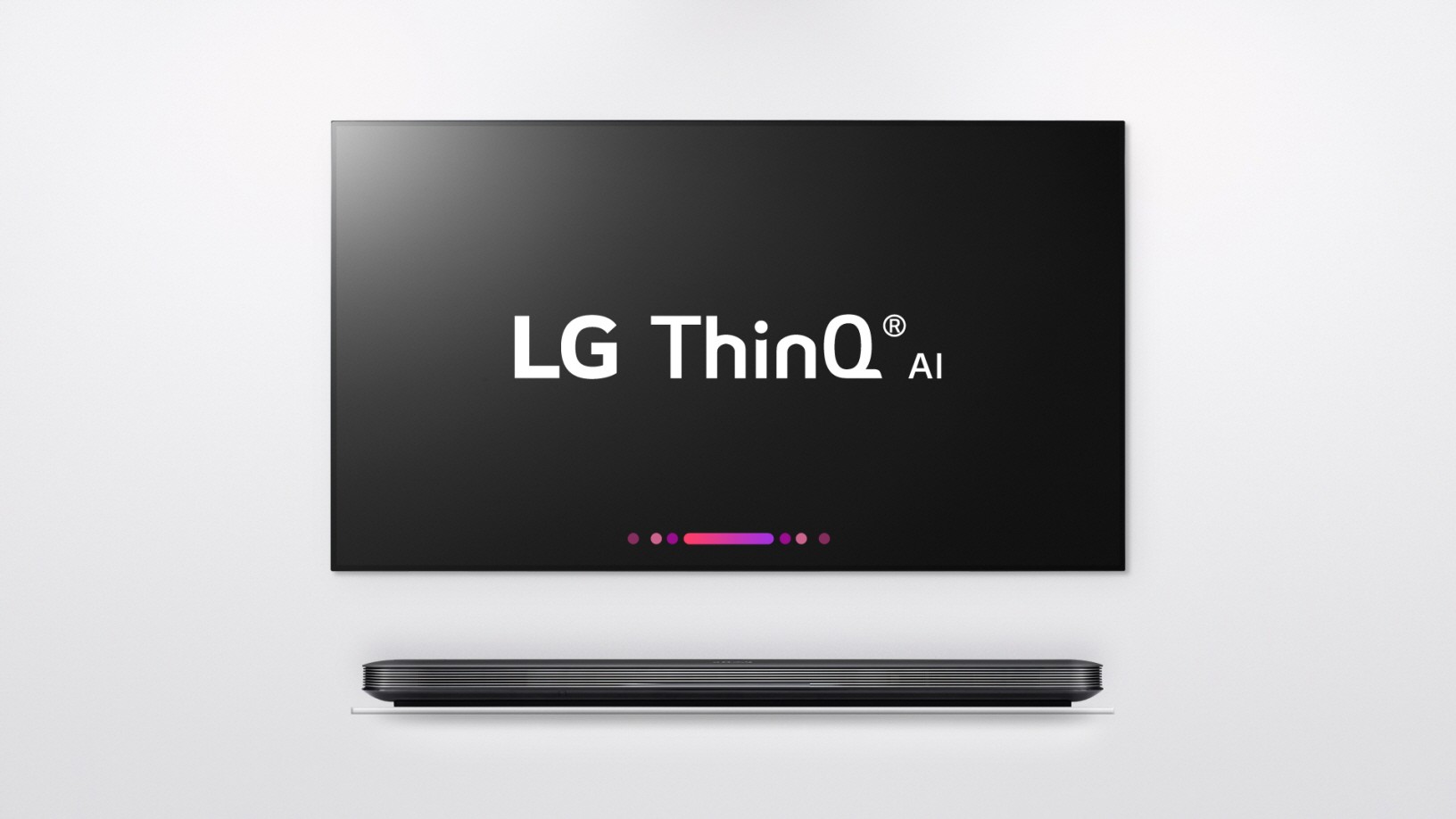 LG's chief technology officer IP Park said adding ThinQ to all its devices would "completely change the way we use products".
Mr Park said enabling all appliances to talk to each other would allow devices to learn user habits and automatically carry out tasks such as controlling heating and re-ordering groceries.
He said LG was working with makers of virtual assistants to increase its AI presence.
LG's David VanderWaal said: "2018 will be the tipping point for the smart home. The future is here today."
As well as appliances, LG unveiled three new concept robots – the Serving Robot, Porter Robot and Shopping Cart Robot.
The tech giant said the Serving Robot was designed to be used in hotels, restaurants and airport lounges to deliver customers food and other items.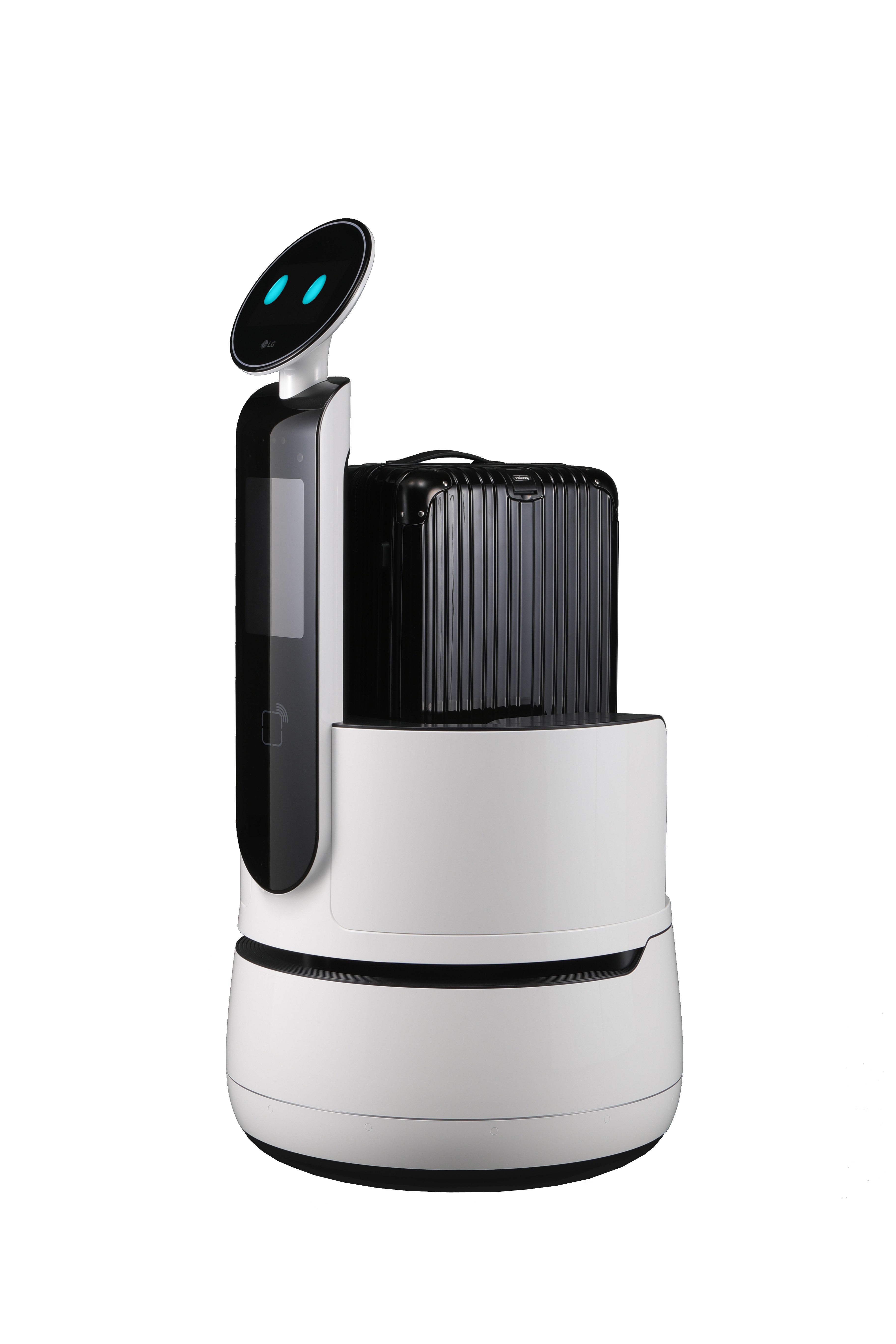 The Porter Robot, as well as delivering luggage to hotel rooms, will be able to assist to complete check-in and check-out, LG said.
The Shopping Cart bot will include a barcode scanner and automated payment services to reduce time at the till.
* Prices correct at time of posting.